Stirrin' it up in the kitchen
Stir Fry,
One of the best meals on this planet, in my opinion.
Making stir fry is so versatile. It can be made with chicken, steak, a variety of vegetables, and sometimes grains. It is quick, easy, and can be saved for leftovers…yum.
Join me on my adventure of stirrin' it up in the kitchen!
The very first thing I did was assemble all of my ingredients which include:
16 oz steak
Red and yellow bell peppers
Carrots
Onion
White rice
Oriental Stir Fry Seasoning Mix
After assembling all of the ingredients, I made white minute rice on the stove and followed the simple steps on the side of the box. As that was cooking, I got my pan ready to cook the steak. I poured in two tablespoons of avocado oil, cut up the steak into bite-size pieces, and let it sizzle in the pan. While the steak was cooking, I cut up one cup of bell peppers into little slices, one carrot, and one medium onion. Once the steak was almost fully cooked, I threw in the vegetables, 1/2 cup of water, and the seasoning mix. Letting that marinate for about three minutes, I plated the rice and after time was up, positioned the mixture of steak and vegetables onto the plate.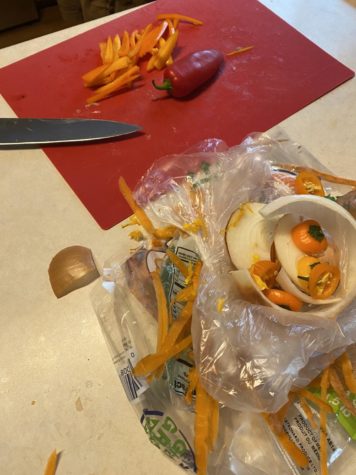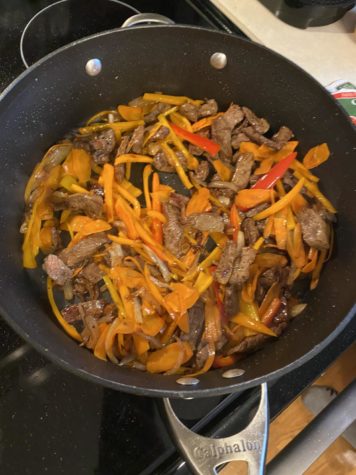 Here is the final result: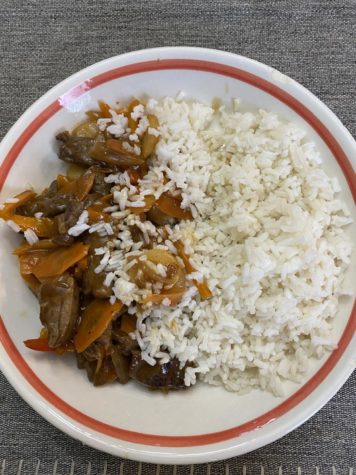 So the next time you are struggling to think of a quick dinner idea, remember this simple stir fry recipe!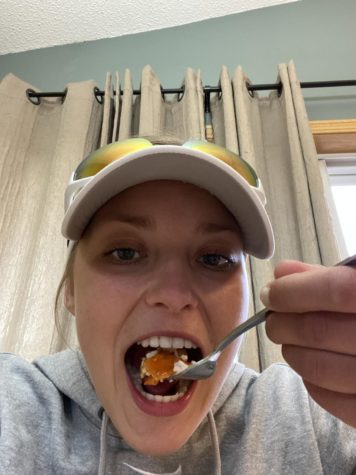 About the Contributor
Ava Williams, Journalist
Grade: Senior

Hobbies: playing softball, hanging out with friends, being with family, making videos, exercising

Where I will be in 10 years: In 10...