Reviewing PCA Skin: I'm shocked!
For Easter, I was given a trial version of the PCA Skin cleansing and moisturizing set, and I might not ever go back to my old skin care cleansers.
The set that I got in specific is called "The post-procedure solution," and it is usually meant for people to use after getting a special treatment called a chemical peel done; however, it can still work as regular cleansing and moisturizing products for everyday use. Since the products are relatively small (trial size) I wasn't too sure how long I would get out of them, but surprisingly a little goes a long way with this stuff. The box labeled the length of use for the products as a 7-10 day trial, but I think you could really go past that if you are more conservative with how much product you use (like I said, a little goes a LONG way.)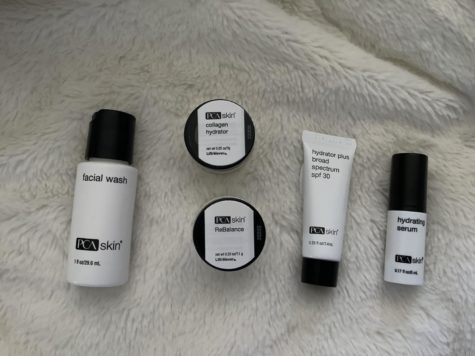 Before we get into the actual products and what they all did for my skin, I would like to just go over the PCA Skin brand itself. The brand is actually, a really good brand. When you go on their website, you can click on the "About Us" tab and read their backstory and discover what kind of a science-based brand they are and how they were founded in 1990 by an aesthetician and developed by dermatologists. They say that they are a cruelty-free brand (so no animal testing), that they are vegan, and they list that their products are "free of synthetic dyes and fragrances, mineral oil, petrolatum, lanolin and phthalates." Also, it says that their products are "formulated with ingredients that are found naturally within the skin and body for maximum compatibility."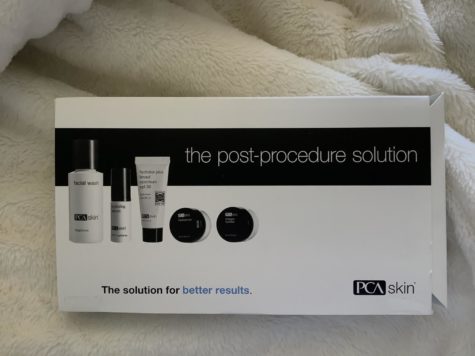 When you open the box, you get 5 different products: the facial wash, a hydrating serum, a sunscreen-infused moisturizer, a rebalancing moisturizer, and a collagen hydrator. The packaging is very simple to compliment the simplicity of the products, I think. Everything is easily organized in the packaging, and GET THIS, they lay out the order to use them in AND also whether to use it day or night or both which is always a plus!
The largest product is the facial wash at 1 fl oz. The hydrating serum is .17 fl oz, and the rest of the products are .25 fl oz, so like I said, pretty small. I took a week with the products to see how much 7 days of consistent use (as directed) would affect my skin, and who would have guessed the day I started my acne began acting up.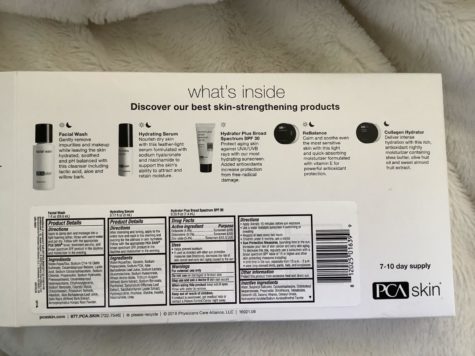 So since my skin was giving me a hard time it was kind-of a perfect start for this trial. The first day I started with the products, I noticed a difference right away. My skin looked more glowy and the product didn't make my face sticky or tacky whatsoever. The products are fragrance free, except the sunscreen-infused moisturizer which kind of has that regular-beachy sunscreen scent.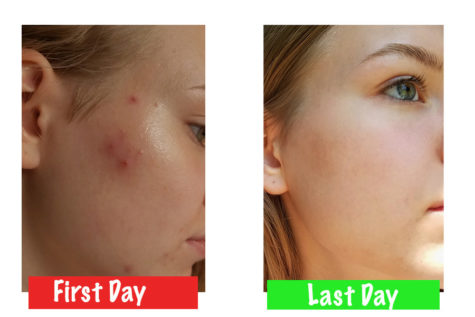 After 7 days of using the PCA Skin set, I have to say I am shocked at the results and how good they turned out! My random acne outburst was quickly defeated by this small set, and I would say it's SO worth it to buy these products all over again, and I would completely recommend them to everyone reading this. If you want to give it a try, I'll link the set here.
About the Contributor
Ashley Johnson, Journalist
This year is Ashley Johnson's ('21) first year writing for LeSabre and last year at Sartell High School. Her favorite things to write about are opinion...