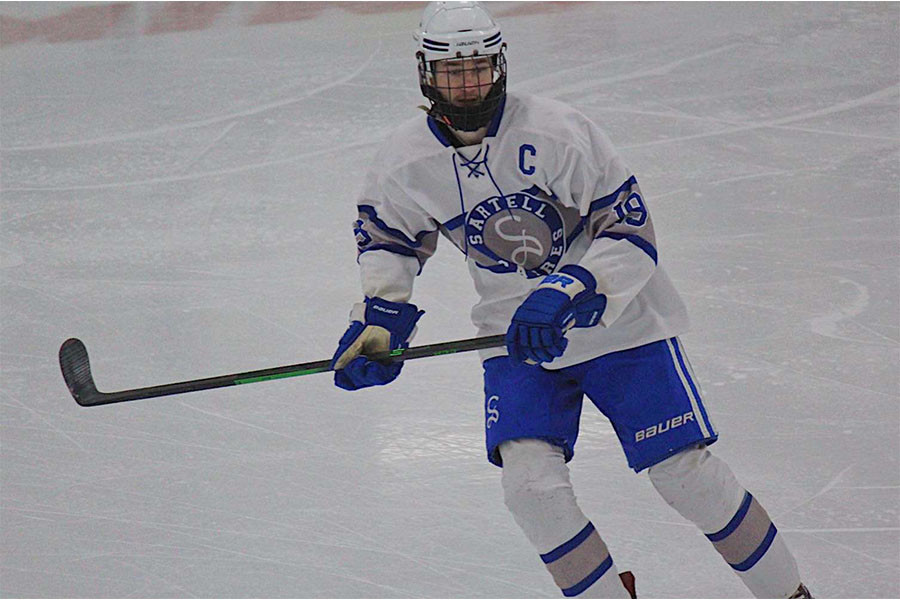 Andrew Ritter
Michael Webster was named hockey player of the year by Saint Cloud Times on April 4, 2021 and it is a very prestigious award to receive.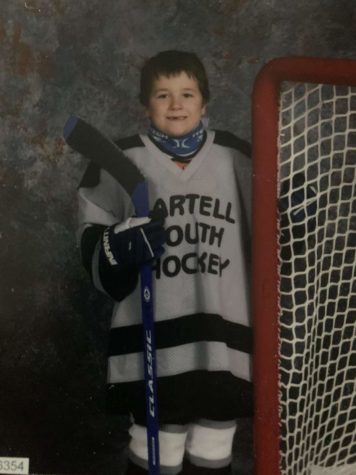 Michael started to show his love for hockey at a very young age. At the age of five years old, Michael was encouraged to by his grandpa to start playing hockey.
Michael loves many different aspects of the sport. He enjoys the excitement of the sport: how fast moving it is and how it gets the adrenaline pumping. Another aspect is that he is able to play the sport with some of his closest friends. 
Michael describes how important hockey has been to his life "I have been playing it for so long I could not imagine not playing that is how much it means to me."
Over the years Michael has been able to make lots of life lasting memories. There are a couple of memories that stand out the most to Michael. Going to state his second year in batmans hockey and ended up taking fourth place! Another one was beating chaska in hockey his 10th grade season because they were a high level team that year.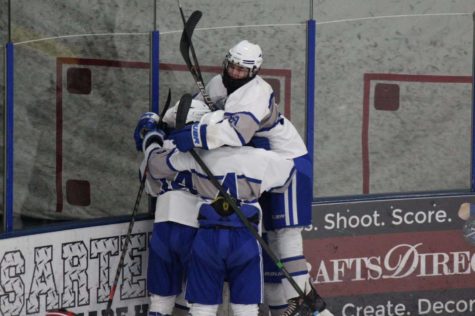 Michael also said, "Bus rides back from Warroad were always fun after tryouts."
Michael stood out in many different ways to be able to receive hockey player of the year. Micheal led in all deferencemen in the CLC and section 6a in points scored.
Webter has many different abilities on the rink that led him to be able to be at the top for points scored like speed and having good stickhandling. 
When asked about his biggest strengths he said,  "I played a solid defensive game and I know when to jump into an offensive rush." 
Besides having great hockey abilities, his attitude on the rink also contributed to him getting Player of the Year. On the rink Michael showed great leadership skills and wanted to set an example for the younger players on the team. 
Michael explained, "I went out and played each shift like it was my last."
Getting the player of the year award was very motivational for Michael. By getting the award he knows if he works hard and pushes himself that the sky's the limit.  
"Winning this award makes me want to push myself harder because hard work is rewarded with recognition," Webster said. 
Michael being a high level hockey player in high school has no plans of stopping. Webster will be playing junior hockey next year.
He plans on playing for  NAHL (North American Hockey League) or NCDC (National Collegiate Development Conference). Webster said after playing a couple of years of junior hockey he hopes to get a scholarship to play at the highest level, Division 1 hockey.