Songs to add to your playlist: Country Version
Are you ever in a mood where you need some country music? Or do you just really love Country music?
I'm here to give you some more songs you could add to your playlist, but country songs. This Playlist has 56 songs, and it lasts 3 hours and 23 minutes straight through.
To make this more organized, I'm going to list the songs, and if they are some of my favorites, I will give an explanation why.
Two Pina Coladas (Brooks Jefferson)
Peter Pan (Kelsea Ballerini)
Fly (Maddie and Tae)
Something Bad (Miranda Lambert and Carrie Underwood)
Something in the Water (Carrie Underwood)
All-American Girl (Carrie Underwood)
Jesus, Take The Wheel (Carrie Underwood)

Jesus, Take the Wheel by Carrie Underwood (fair photo use via "Spotify")

Before He Cheats (Carrie Underwood)
No Shoes, No Shirt, No Problems (Kenny Chesney)
God Made Girls (RaeLynn)
Girl Crush (Little Big Town)
Stuck like Glue (Sugarland) This song will always be special to me and my family because it's my parent's "song."
Tequila (Dan + Shay)
Beautiful Crazy (Luke Combs)
Every Little Thing (Carly Pearce)
Die A Happy Man (Thomas Rhett)
Play it Again (Luke Bryan)
I like the Sound of That (Rascal Flatts)
Humble and Kind (Tim McGraw)
Wagon Wheel (Darius Rucker)
Toes (Zac Brown Band) This is a great song to kind of scream at in the car with friends.
Hurricane (Luke Combs)
Loving You Easy (Zac Brown Band)
When it Rains it Pours (Luke Combs) I have been loving Luke Combs lately, and this is a great song to actually sing in the rain.
Drunk on a Plane (Dierks Bentley)
Life is a Highway (Rascal Flatts) A great classic to listen to every once and a while.
Alright (Darius Rucker)
She Thinks My Tractor's Sexy (Kenny Chesney)Kind of a classic country song that everyone knows.
Honey Bee (Blake Shelton)
Good Girl (Carrie Underwood)
American Kids (Kenny Chesney)
Sunshine and Whiskey (Frankie Ballard)
Tim McGraw (Taylor Swift)
Chicken Fried (Zac Brown Band) When I was younger my siblings and I would always want this song to play on the radio because it was so good.

Chicken Fried by Zac Brown Band (fair use photo via "Spotify")

Knockin' Boots (Luke Bryan)
H.O.L.Y. (Florida Georgia Line)
Bless the Broken Road (Rascal Flatts)
Cruise (Florida Georgia Line)
Country Girl [Shake it for me] (Luke Bryan)
Dirt Road Anthem (Jason Aldean)
Barefoot Blue Jean Night (Jake Owen)
God Gave Me You (Blake Shelton) This was my mom's ringtone for my dad's number for a long time, so I knew this song for ever I feel like, it's a really good song.
Angel Eyes (Love and Theft)
That's My Kind of Night (Luke Bryan)
Knee Deep (Zac Brown Band and Jimmy Buffett)
Kick the Dust Up (Luke Bryan)
Forever After All (Luke Combs), Would be a great song to play at a wedding;)
Lovin' on You (Luke Combs)
Honky Tonk Highway (Luke Combs) A fun song that Luke sings, I Love it!
Friends in Low Places (Brooks Jefferson)
Your Man (Josh Turner)
One Thing Right (Marshmello and Kane Brown)
Live Like You Were Dying (Time McGraw)
My Wish (Rascal Flatts)
This is How We Roll (Florida Georgia Line and Luke Bryan)
I like it, I love it (Tim McGraw)
I love this playlist for when I am really in a country mood, which lately has been a lot. I know there is a lot of classic country songs that could be added, but these are the country songs that I enjoy and love.
Hopefully, this helped or gave you some more songs to add to your personal or country playlist.
About the Contributor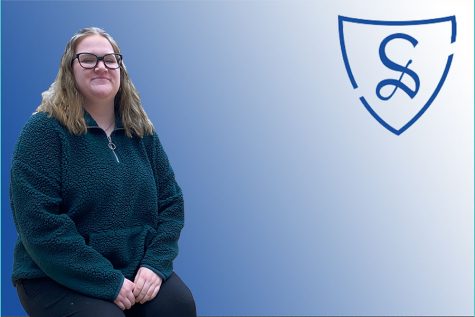 Jordan Laws, Journalist
Grade: Senior

Hobbies: Makeup, Skincare, Painting, Drawing

Where I will be in 10 Years:  Hopefully owning a salon, and married

Dream Job: Aesthetician,...