Webtoon: the best place to read all your favorite webcomics
Webtoon is an app that is made for sharing online comics created by people all over the world. It was first launched in Korea on June 23rd, 2004. The platform started to globally take off once the the company changed the name from NAVER Webtoon to LINE Webtoon in 2014.
There are tons of creators publishing stories for all categories and genres, in their own style and way of storytelling. I've compiled a list of some of the best Webtoons and why you should check them out.
1. Lore Olympus
Romance, Drama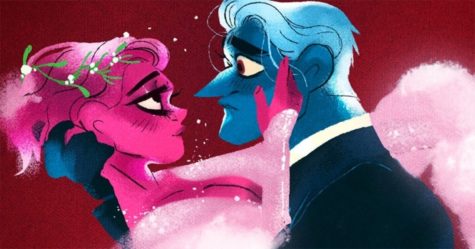 This is a fresh, new, modern take on the classic story of Persephone and Hades. What exactly do the gods do? Other than running a huge Underworld Corporation, Hades is the misunderstood brother to Zeus and Poseidon. Persephone has recently moved in with Olympian Goddess Artemis to attend college on Olympus. Follow their story from an accidental meeting at a party, to slowly falling in love.
This story is so addicting. Although the story is very different from the original Greek Mythos, it is fun to see how the author wishes to interpret the story. The drama involving the relationship between Hades and Persephone and how they fight so hard to be together no matter what the other Olympians think is very heartwarming in a weird way. If you like drama-filled love stories with a mix of greek mythology, I highly recommend this one.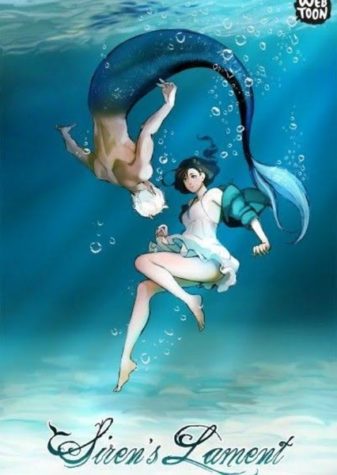 Romance
Lyra had a normal life; nothing exciting or out of the ordinary. That is until she literally falls into the mysterious and captivating world of sirens. She meets a mystifying male siren whom she calls Ian, who aids her in this puzzling new chapter of her life. Along with the mystery man, Lyra learns that she is capable of actually transforming into a siren; fins and all. How is she gonna keep this beautiful new world a secret?
This is a really beautiful story, art and writing both. There are tons of twists and turns, jam-packed with mysterious powers and cheesy romance. It's simple, but it works so well. This story is complete so you can read the whole story over on Webtoon without having to wait for updates. If you want a good story to start with, this might just be the one for you.
Supernatural, Romance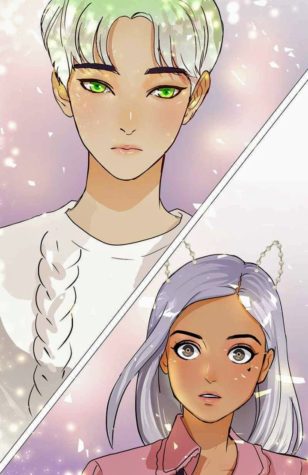 How far would you go to be with the one you love? Would you cross dimensions to be with them? Zylith has found the perfect apartment; it's close to her dream college, has a great view, and is far, far away from her controlling father. She soon figures out she isn't the only one living in the apartment. She keeps seeing a strange handsome ghost roaming the halls and popping up in mirrors. Who is this mystery man? And why is he in her apartment?!
I absolutely loved this story. I was on the edge of my seat wanting to know what would happen next at the end of every chapter. There has never been a better trope for a story other than wanting something you can't have, even when it's right in front of you. The art was beautiful and the characters even more so. If you like weird other-dimensional stories full of snarky drama and love triangles, I would highly recommend you check this one out.
4. True Beauty
Drama, Romance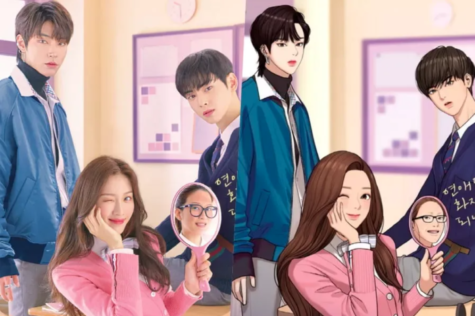 Comic book nerd turned self-taught makeup artist, this story shows us how sudden popularity can change a person's social standing overnight; even when the only thing that changed was someone's appearance. Our main character, Im Joo Kyung, after a severe change in appearance, suddenly has all eyes on her; including two of the hottest guys in school.
This story is not something new, True Beauty's storyline is a pretty common one. That however does not make it any less interesting. I know a lot of us are suckers for a good love triangle, which is what True Beauty is all about (well for the most part). Our main character gets caught between two boys of her dreams, but the whole appeal is built on a lie. Very intriguing. If you want a simple read, I recommend this one. True Beauty is also a new K Drama that you can watch for free on the streaming service Viki.
5. Sweet Home
Thriller, Horror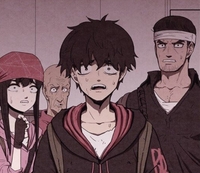 After losing his parents in a tragic car accident, a shy, sheltered high school student is thrust out on his own. Little does he know his world is gonna change in the blink of an eye. Overnight people are turned into horrific monsters and start to overrun the city. Now, he has to band together with fellow survivors to help save the world.
This story is intense. But totally worth the read. The Webtoon is also a new Netflix Original which is available for you to watch anytime. There is some gore and violence so if that isn't your thing, this might not be the story for you.
6. Mystical
Supernatural, Romance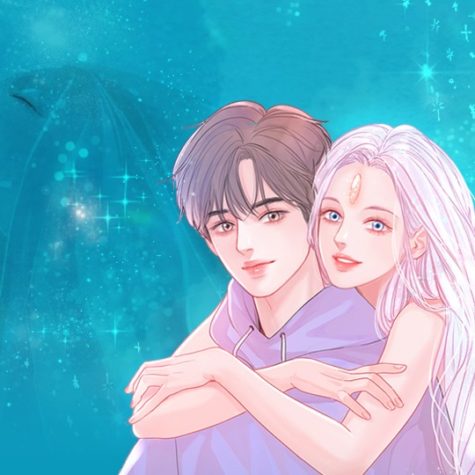 Love at first… bite? Twenty-something Garam is ready to move out on his own, and just his luck, his grandmother's old cottage is in need of some TLC. After accidentally knocking a strange-looking orb into some water, he is face to face with an otherwordly water creature who has a craving for human blood. In a blink of an eye, the creature suddenly transforms into a beautiful human girl with long flowing hair and sparkly eyes. How is he gonna explain this one?
This story is beautiful! The art is constantly leaving me speechless. Not to mention the adorable and kind of shy relationship Garam and Myst have is so cute! This story is still pretty new, so the story is just beginning and I'm already obsessed! If you like beautiful cheesy love stories with a fun little supernatural twist, this is a perfect story for you.
7. Unholy Blood
Supernatural, Drama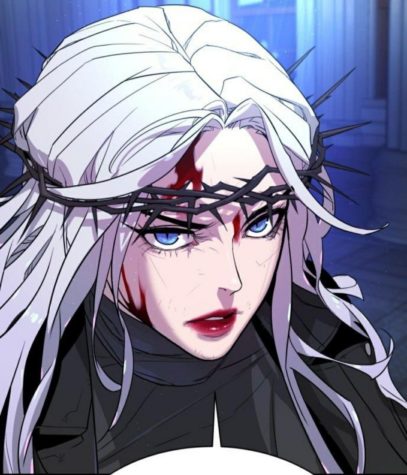 Hayan has a big secret. Something that has become harder to hide since vampires started to take over a little over a decade ago. College student by day, and vampire slayer by night, Hayan starts to emerge from the shadows. Aided by the new devilishly handsome police recruit, Hayan sets out for a mission of revenge.
One of the most anticipated stories on Webtoon, this is definitely one that should be on your list to check out. Updating twice a week, Unholy Blood is consistently churning out new content. Who doesn't love a good vampire story? Especially one with an amazing female lead and gorgeous male counterpart. Check this one out! Now!
About the Contributor
Charlie Monson, Journalist
Grade: Senior

Hobbies: Watching movies, playing video games, doing art, listening to music, and hanging out with friends

Favorite band/singer: Arctic...