Twenty One Pilots and their deeper meanings
Music is something that many people listen to everyday to make life better, to scream, or to just get through the day. There is a band called Twenty One Pilots that has good music with songs that sound like they come from different genres, yet still all sound like they belong together. Their music is something that I would recommend to anyone, but they have a cryptic way of doing everything that Twenty One Pilots fans, or the clique, like to dive into the meaning of.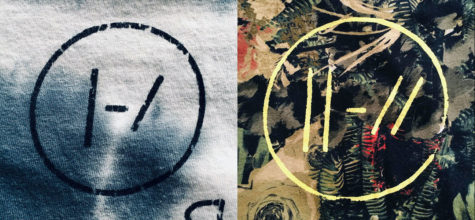 First things first is their band name. There's only two guys in the band and neither one of them ever wanted to be pilots, a joke many people make when they hear their band name. Their name comes from a play that Tyler Joseph, the singer, was studying called All My Sons by Arthur Miller. The play is about a man that owned a business in WWII and knowingly sent out faulty parts for planes because he didn't want to lose money by remaking the parts. Because of the choice he made twenty one pilots die from crashes. The man felt such guilt that he ended up committing suicide at the end of the play. It may have been a play that Tyler Joseph was studying, but the event actually happened in history. The symbol of the play and the pilots resonated with Tyler, and he chose that as their band name.
Tyler Joseph and Josh Dun, the drummer and sometimes trumpet player, have created a whole world through their music. If you listen to the songs, know the music videos, the album covers, and have other random knowledge of Twenty One Pilots you can start connecting dots.
I'm going to start with the album Blurryface. It is their second to most recent album, but I think it is where to start. The album Blurryface introduces Blurryface as a person, voice, or thought. It is a representation of Tyler's negative feelings of battling depression, and Josh's battle with anxiety. Whenever you hear a deep voice in their songs, an example being 'Stressed Out', that is Blurryface talking. Blurryface also introduced the nine bishops that want to keep Tyler in his head and full of doubt. He has a song about his doubt in the album. The symbolism of Blurryface is black paint on Tyler Joseph's neck and a massive amount of red eyeshadow on Josh Dun. Introduced in Twenty One Pilot's most recent album Trench, they really dive into the world that Tyler created inside his head.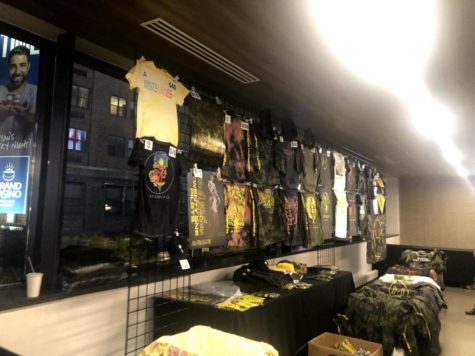 In Trench they introduced the color yellow as a positive to combat the negative black and red from Blurryface. Not only that but they revealed the place that Blurryface, doubt, Tyler, and the part of the clique that are still stuck in their mind lives. The place is called Dema. It's all grey everywhere and everyone wears grey except for the bishops who wear red and black robes. Outside of Dema, there is life and yellow flowers. Josh Dun, Tyler's wife, and people from the clique wear green to blend in with nature with accents of yellow to show who they are and what they stand for. If you are wearing yellow the bishops also can't see you, and you are protected.
Twenty One Pilots Official Youtube
There is a scene in one of Twenty One Pilot's music videos from Trench that shows Tyler Joseph standing at the bottom of a cliff and all of the people that I mentioned before throwing flower petals down onto Tyler to show that they are here for him and to tell him to fight his inner demons. Something that I think is really cool about Twenty One Pilots is that they act like the clique is their family, and they write their music for them. They give them messages that make you feel at home and like you're not alone. One thing they did at a concert I went to was they were in the middle of a song, they paused and we all stopped while Blurryface appeared on the screen, looked around, and went away. At the time I just thought it was cool but later I realized that because we were all wearing yellow, Blurryface couldn't see us and we were safe. The amount of effort they put into their music and fan base astonishes me.
There are some more things that Twenty One Pilots does that are cryptic and fun to figure out the meaning behind, but these are some of the basics behind everything else. I recommend giving their music a listen if you are looking to find new songs.
About the Contributor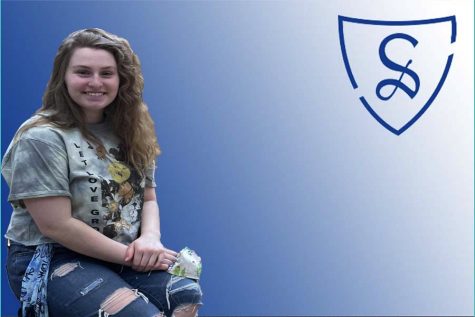 Christina Binder, Journalist
Grade: 12

Hobbies: I like gymnastics, theater, choir, and art.

Where I'll be in 10 years: I want to sell my art and live in an old victorian home.

Favorite...