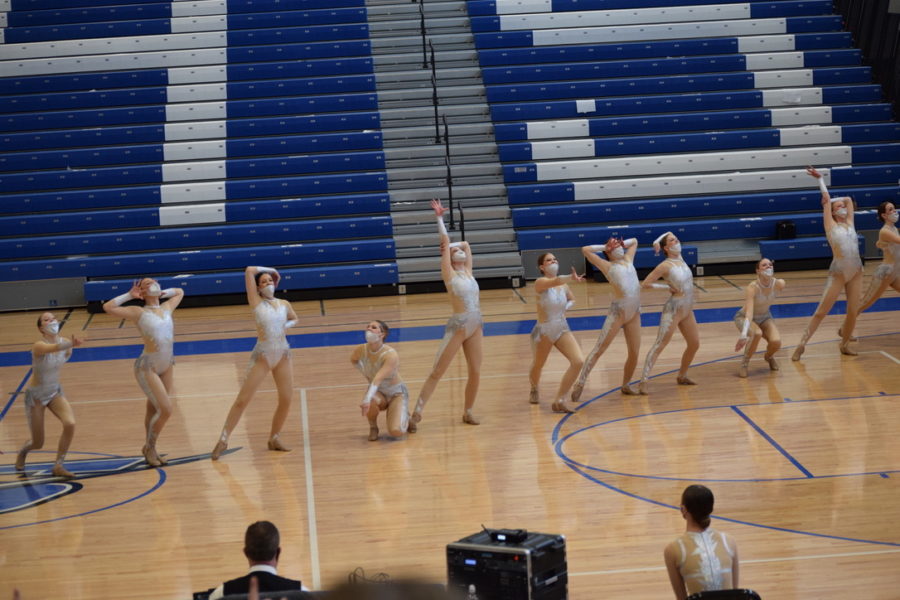 Jessica Moore
The Sabre dance team will head down to Edina High School on Friday to compete at the State Tournament.
The dance team State Tournament will look different this year, much like the rest of the season. It will take place at Edina High School as opposed to the Target Center that usually holds the thousands of fans and spectators. Each team will be limited to 55 tickets while the additional friends and family will be cheering from home. The tournament will only feature finals performances with the elimination of the preliminary round. Much to the dismay of many, the exhilarating moment of your team's name being called for a placement in the live award ceremony will not be this year's reality, as they will be held online. Despite all the changes the Sabres are ecstatic to have the opportunity to compete.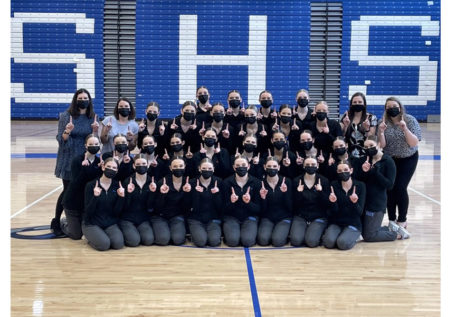 Senior Emerson Dyer shares her thoughts on this year's state tournament,
The Sabres will go into the state tournament with two section titles in hopes of leaving with a medal. ROCORI and Cathedral will be joining Sartell at state in both kick and jazz. After narrowly missing state qualification last season Cathedral made a victorious comeback in placing at sections. 
Senior Madi Kruse shares her goals going into state: "Just to have our best performances of the season." This is a goal shared by many of the dancers as they look for the performance this season that gives them "the feeling," an indescribable sensation to anyone on the outside looking in. However, this one moment at state is met with months of preparation. The Sartell dance team started training in June in outdoor spaces, divided into small pods that were led by seniors. They then faced the trials of outdoor practice in the 90 degree heat on the heat absorbing tennis courts in pods, as well as outdoor practice in the pouring rain. They faced trials in fall from dancing in yards to parking lots to even dirt sheds. Winter practice finally came around and progress on the competition dances filled the dancers with hope and excitement, until the athletic lockdown hit and sports were delayed. They then danced online every day for a month in their own homes.
Senior Anna Pille shares her feelings and expectations going into state this year after facing so much adversity,
At this year's AA tournament everybody is fighting for a medal. With Totino Grace, an annual top state competitor, choosing not to compete in sections, everybody is hoping to be the team that shakes up this year's top three placements. Benilde- St. Margret is certainly a top contender as they had a strong showing in sections with a double championship with a jazz score of 404 and a kick score of 392. Simley won their jazz section tournament with a score of 364 and Fairbault won kick with a score of 400. Mound Westonka and Orono will certainly be fighting for their spot after a tight race in sections. After getting second in jazz in a tiebreaker last year, Sartell is motivated going into state jazz with a section score of 451 and looking to have their best showing of the year in kick with their sections score of 449.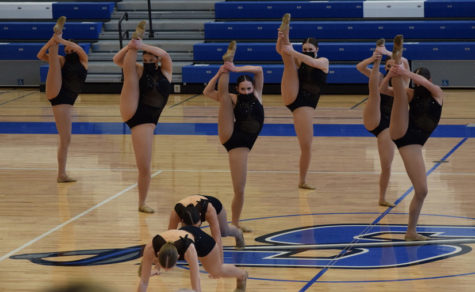 The Sartell dance team will leave on Friday to compete in the jazz tournament in the first heat and will compete on Saturday dancing 8th.