Senior spring athletes excited to start after loss of 2020 season
SHS senior athletes involved in spring sports answer engaging questions on March 9th, 2021 regarding their sport this year and how COVID-19 affected their junior seasons.
On March 13th, 2020, the devastating news of school closures along with the halt of high school sports was announced and people panicked, according to Star Tribune. Many of us wondered how long this would last and if we would be able to go back to school and resume sports. Little did we know, this would be almost a year-long concern.
KARE 11
Our spring Sabre athletes share their experiences on how they responded to this drastic change almost one year ago and how they are feeling about this year! 
Track and Field athletes Maggie Schliepsiek and John Engelkes are both excited to get the season going and compete! 
Maggie says, "I was sad that we got shut down last season. It was hard to have practice for a little bit and then all of a sudden be done, and that was the end of the season. I felt really bad for the seniors last year who didn't get much of a season at all."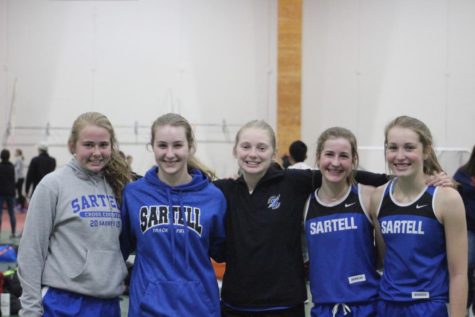 John comments on his feelings for this season, "I am a little nervous going into this coming season as it has been a while since I have competed, but I am very excited to see how this season will play out!"
Softball player, Kami Dougherty gives her two cents on how she reacted to the shutdown last March: "The shutdown of last season has made me reflect and look back on how much I enjoy the sport I play. It was definitely a hard concept to grasp and realize that I will have to miss out on a season of the sport I grew up with, but I was able to really focus and take the time I had off to improve on important skills of softball."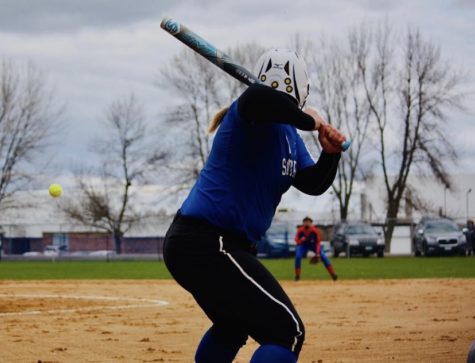 Kalen Lewis, third baseman, offers his judgment on how the baseball season will go, "I feel like we have a really good chance to go to state this year. We got a good group of seniors that want to contribute along with many juniors and some sophomores that we will rely on to have a good year."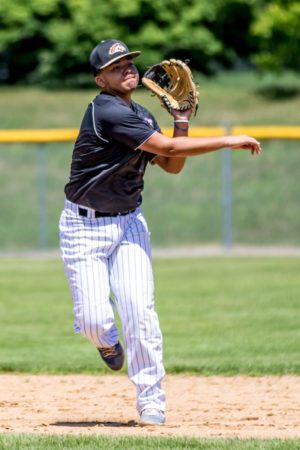 Ethan Gohmann, clay target participant, reflects on last year's conflict, "I was pretty disappointed that the season was cancelled for school, but I was still able to compete in a league through the fun ranges that we shoot at. I was unhappy because I figured that since the activity was outside, they would be able to make arrangements to continue the season."
Lacrosse athletes, Elle Mahowald and Aiden Kockler are both ecstatic about this season and being able to get back out on the field with their teammates and enjoy their senior seasons. 
Elle describes her reaction from last season, "I was sad because I was excited to get out and play with all the seniors and the rest of the team because we have so much fun together."
Differing from the rest, Aiden comments on how the team was anticipating something to happen, "I think we as a team all saw it coming before the season even started. It was a big bummer that we kind of lost our season, but nobody ever lost contact with each other and we played at Pine Meadow nearly every day."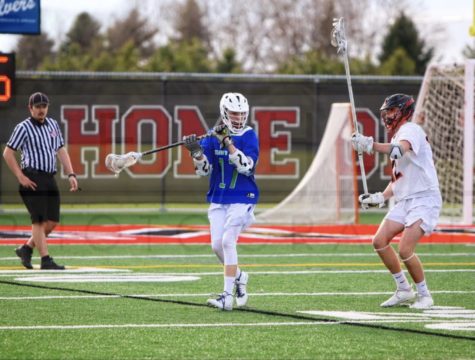 Tennis player, Konnor Warzecha discusses his feelings on the shutdown, "We had our tennis meeting in mid-March for the upcoming season. We just ordered up our uniforms then a few days later school was shut down and there was no chance of us or any spring sport having a season. We didn't get our uniforms or other apparel that we had ordered either."
Marley Michaud and Logan Hamak, golf enthusiasts, believe that this season will be one for the books. 
Logan speaks about how he continued playing despite the shutdown of other sports, "I don't think that the shutdown really affected me. The golf courses were still open so I was able to play. Also, I found tournaments to play in the spring so I was still able to get that tournament play. It was definitely different not being able to play with the team. It was just a change of events for me. I would have rather been able to play with the team, but was glad to still be able to play competitively and for fun."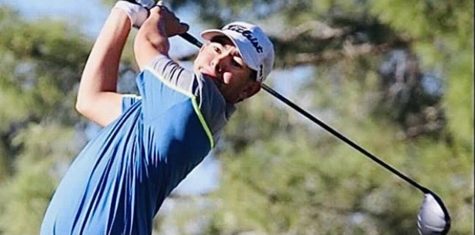 Marley mentions her thoughts and experience of the 2020 season, "I was sad we did not even get the chance to get out there once. I got to play a lot with my grandpa so that was a good bonding time for us. It was kind of nice to have a break after a long gymnastics season, but I am ready for this year!"
Clearly, all the athletes have varying perspectives and experiences from last year, but they all seem excited and ready for the 2021 spring season.
Thank you seniors for your input. Good luck this season!
Go, Sabres!
About the Contributor
Ava Williams, Journalist
Grade: Senior

Hobbies: playing softball, hanging out with friends, being with family, making videos, exercising

Where I will be in 10 years: In 10...