Oldie but a goodie with Leonardo DiCaprio and Johnny Depp
Do you need a good classic movie, that could give you a good cry? Or a big fan of Johnny Depp and/or Leonardo DiCaprio? Or just bored and can't seem to find anything better to watch at home?
Then What's Eating Gilbert Grape is the movie for you!
Johnny Depp and Leonardo DiCaprio star in What's Eating Gilbert Grape and came out officially on December 17th of 1993. The movie is about a family who isn't the wealthiest of families, but they make it work. Leonardo plays Arnie Grape, a kid with autism, And Johnny plays Gilbert Grape, his older brother. These two siblings are like inseparable best friends. 
When I was watching the movie, I was expecting something different, but the movie was definitely better than expected.
This movie was somewhat hard to watch because of what happened at the end, but I don't want to spoil it for you. I cried at the end and some of the time in the middle of the movie. What's Eating Gilbert Grape also has some romance between Gilbert and some new girl that came into town. Arnie is always causing trouble around town, and Gilbert always seems to come and save the day, before Arnie gets into severe trouble. Arnie is also a very lovable character, he loves the attention of everyone in town and I also grew attached to him until the end of the movie. I didn't want anything bad to happen to him just like Gilbert. Gilbert was like Arnie's personal bodyguard, he would always be there for Arnie if someone was to make fun of him or hurt him. So Gilbert and Arnie are like the best friends you would always want to be by your side.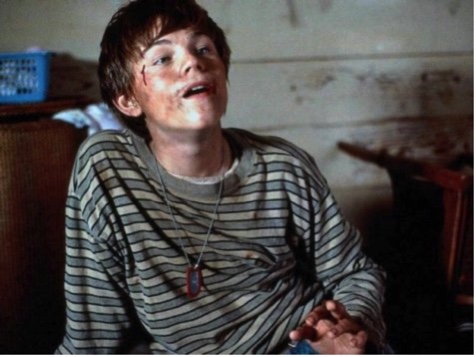 Arnie Grape is a kid with Autism who is about to turn 18. Leonardo DiCaprio really did an amazing job demonstrating and acting like a kid with autism.
If I was to give my opinion on how good this movie is, I would give it a 9/10. Both Johnny Depp and Leonardo DiCaprio did a really fantastic job in this movie.  This movie will give you a good cry if you cry quite easily during movies, but it could be just me.
Again if you want something different and kind of old school, What's Eating Gilbert Grape will be a great movie to watch by yourself or even with your family. After watching it, you will learn to love the family that you have and never take them for granted. This is definitely a new classic for me and my family.
About the Contributor
Jordan Laws, Journalist
Grade: Senior

Hobbies: Makeup, Skincare, Painting, Drawing

Where I will be in 10 Years:  Hopefully owning a salon, and married

Dream Job: Aesthetician,...