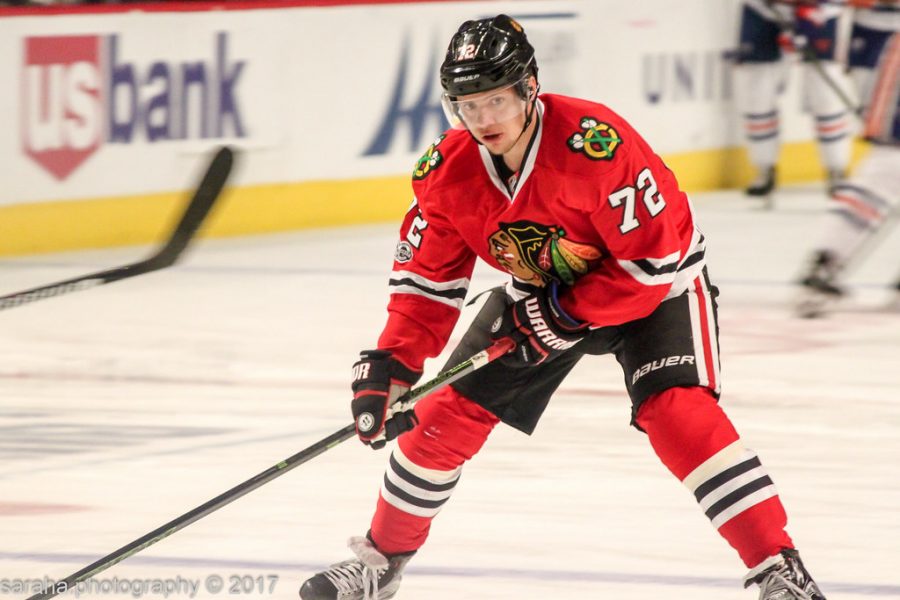 photo via howsmyliving under the creative commons license
Artemi Panarin of the New York Rangers, has taken a temporary leave of absence after being accused of assault on an 18- year-old girl in 2011. 
Artemi Panarin, a talented left winger, adoring fans refer to as the "bread man," has been shaken by a fabricated story accusing the Russian native of assault. Panarin's former KHL coach, Andrei Nazarov, claims that in 2011 Panarin engaged in a violent physical altercation with an 18-year-old girl in Riga, Latvia. He went as far as to accuse Panarin of bribing authorities to avoid arrest. Panarin adamantly denies the accusations and is supported by his former KHL teammates and current Rangers teammates and organization.
The Rangers speak out in support for Panarin in a recent NHL article,
The Rangers also stated recently, "This is clearly an intimidation tactic being used against him for being outspoken on recent political events. Artemi is obviously shaken and concerned and will take some time away from the team. The Rangers fully support Artemi and will work with him to identify the source of these unfounded allegations." 
Allegations are thought to be the result of Panarin speaking out against current Russian leader, Vladimir Putin. He has made his support for the opposition, Alexei Navalny, known. Navalny was jailed with his return to Russia after he was poisoned by a Novichok nerve agent. Navalny accused Putin of being behind the attack and protests broke out across Russia in Navalny's support.
Panarin spoke out in an interview, " Psychologically, it's not easy for him to judge the situation soberly. He has a lot of people who influence his decisions. But if everyone is walking around you for 20 years telling you what a great guy you are and how great a job you are doing, you will never see your mistakes." said Panarin.
He further criticized the Russian government and the inability to oppose Putin stating,
Panarin had been criticized by his former coach, Andrei Nazarov, who is a Putin supporter, in the past. He has made his disapproval towards Panarin's political views known as Nazarov boasts his support for Putin. 
The Rangers organization and teammates will continue to show their support for Panarin as he struggles through this difficult time. Ryan Strome opens up about his support for Panarin,
"[Panarin] knows how much we love him, how much we care for him, how much we appreciate him," Strome said. "You guys [in the media] get to see a small glimpse of what he does for us, but we see him behind closed doors every day and the personality, the way he carries himself, his character, his attitude, he's just an all-around unbelievable person. For us, just give him his time, give him his space. Whatever happens, whatever the timeline may be, we'll welcome him back with open arms."
Not only will the Rangers miss their teammate but also their leading scorer and last year's MVP. The rangers will have a tough task making up for the loss of talent in Panarin's absence. It is unclear when Panarin will return or if he left with any concerns for his safety.