Crime Scene: Hotel Cecil episode 1 review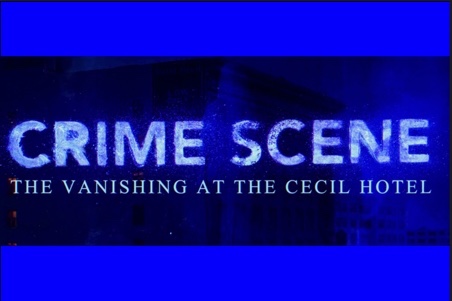 The first episode of Crime Scene, it is talking about Hotel Cecil in Los Angeles, California. About how 20-year-old Elisa Lam went missing and has never be seen again. 
On February 1st of 2013, Elisa Lam was reported as missing when her parents didn't receive a call for her daily check-in. She was last seen in the hotel, but no one really knew what really happened to her. 
In this episode, they gave us some information about the hotel itself and about the area, it is located. The Hotel Cecil is located in Skid Row in downtown Los Angeles, California. Skid Row is a very dangerous place, where homeless people live, where drugs are sold, creepy people, and some criminals too. Some also tried to burn down the hotel because of some stuff they had seen. There were assaults, stabbings, fights, and people say that it's like" hell on earth."  The owner of the hotel said something about them having 1,000 911 calls about each month because something had happened or someone died or was injured. Hotel Cecil is not a very safe place to stay. 
Elisa Lam went to Los Angeles for a vacation before she went back to college. She went by herself and traveled alone most of the time. She would stop at places and meet people and have long conversations but then she would just say goodbye and never see them again. So when she went missing the detectives and her parents thought that someone had something to do with her disappearance, but that wasn't the case. When she was considered missing the police spent days trying to figure out where she could have gone or what happened to her. The detectives also thought that maybe someone from Skid Row had something to do with it.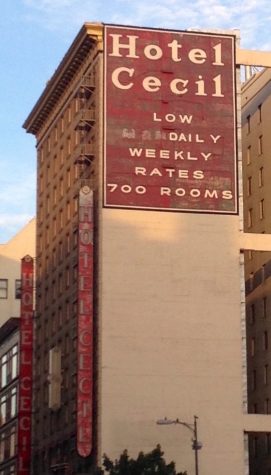 Then the detectives and LA Police Department (LAPD), asked if the hotel had video surveillance and they did. So they spent days searching, to see if they could find something. Then they did, they found a video of her in an elevator, where she was last seen. She had some weird behavior when she was in and out of the elevator. The LAPD thought it would be helpful if they released the video for the world to see and to see if anyone could help figure out what really happened. But after watching the video myself, you can clearly see that she was definitely acting really weird. At the end of the first episode, they leave off saying that the detectives think that she never even left the building. 
Elisa Lam Video in the elevator at Hotel Cecil
So far this show is very good, it gives you the creeps but keeps you interested. I'm excited to see how they figure out the mystery and what really happened to Elisa Lam.
About the Writer
Jordan Laws, Journalist
Grade: Senior

Hobbies: Makeup, Skincare, Painting, Drawing

Where I will be in 10 Years:  Hopefully owning a salon, and married

Dream Job: Aesthetician,...