Running the workout to home
With restrictions for going to the gym and the rapid growth of the digital fitness industry, there are many great options for your new at-home fitness routine. Many large companies are hopping on the wagon of digital fitness which causes the problem of which one to choose. If you enjoy cardio, boot camps, yoga, or just putting in the sweat and tear, below are some of the top/highly recommended platforms for your fitness journey.
Before you choose what platform you want to use, look at your budget/how much you were originally spending or did not spend going to a typical gym. Though apps can be cheaper than going to the gym you are most likely going to need equipment. Typical equipment can include a multitude of different sets of weights, workout shoes, resistance bands, workout mat, and possibly a treadmill and a cycling bike though optional.
Companies
Nike Training Club-free with Nike account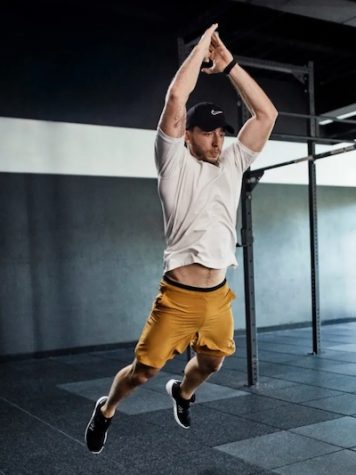 If you are not quite sure if you are going continuously going to workout this would be a great option for you, because it is free. In this app, Nike offers mainly strength-based classes, with some HITT, cardio, and yoga mixed in. You can choose from trainer-led workouts, workout focused on a certain muscle group and many more. Classes range from a fair beginner level, to a hard advanced, but in all classes modifications/advancements are given. Also, the app includes tips, healthy recipes, and opportunities to interact with other Nike Training Camp members.
Youtube– free
Youtube can also be another good source for free workouts. Channels such as Popsugar, NateBowerFitness, BullyJuice, Chole Ting, and many more offer a vast variety of different workouts. Though while taking a class you might get an ad here and there, you can just look at it as time to catch your breath. It's a great free source of fitness for highschoolers just beginning into fitness or who just want to workout here and there.
Apple fitness-1 month free 9.99/mo 79.99/year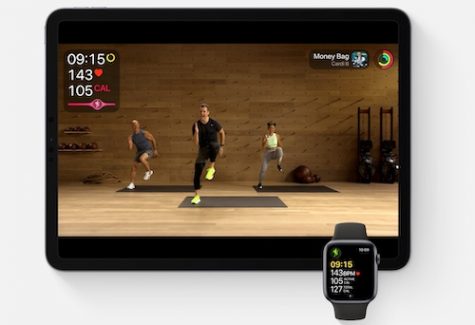 With Apple's announcement of the new apple watch, they also announced their new fitness app. To use the app, Apple require an Apple Watch 3 or higher, and iPhone 6s and higher. The app and the watch work together to for information about the type of workout you mainly like/do often. From the information, they recommend a large variety of different workout. Workouts the app includes are strength, HITT, mixed cardio, dance, yoga, cycling, treadmill, walking, and cooldowns. One thing that makes the app stick out is the fact that it continuously shows your heart rate, which often makes you work harder than normal.
P.volve– 14-day free trial 14.99/mo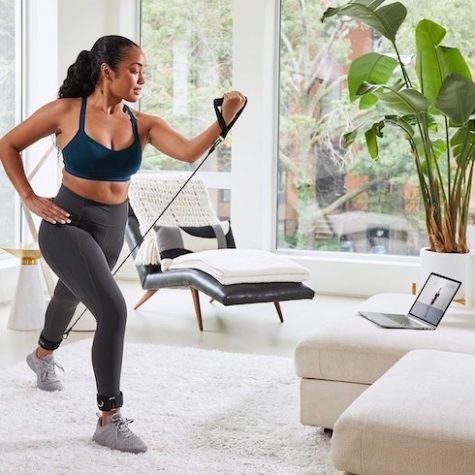 For those looking for a workout where you aren't in pain after P.volve would be a good option to try. With small movements that focus on form, P.volve say it helps users get toned while protecting them from injury. This is what they call this prehab. P.vovle says, "It's a way to prepare patients for surgery or sport. This means restoring and/or balancing strength, length, and mobility to the musculoskeletal system to allow the patient to use their body in the most efficient and effective way, which creates proper biomechanics or movement patterns." Workouts are comparable to pilates, but with a twist. P.volve does recommend the user to buy their equipment to get the "full experience," but you don't need them in order to do a workout. They also have studios in some major city across the US, and have a blog page with recipes, tips, testimonials, and more.
Aarmy-14 Day Free Trial $35 dollar a month or $350 a year plus free month with a purchase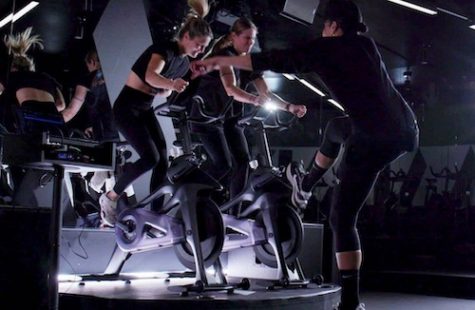 This is one of the younger programs in the market currently. Aarmy started out as a gym in NYC, but because of Covid, they switched to a mainly digital platform. Their classes included a variety of cycle, strength, stretching, and motivation that will challenge you both mentally and physically. You can expect to put in hard work and feel motivated to push yourself to new limits. With a large array of On-demand class, Aarmy also has live zoom classes for $20 a session. These classes give you the energy of being with a large group at a gym, but the convenience of staying home. The music helps fuel your energy and elevate your movement. Aarmy in a short time has built a large tight-knit community that includes people from all over the world. If you are looking to elevate your body and your mind with no doubt Aarmy will help you achieve these goals.
Though for many going to the gym is an escape, the digital fitness realm has made it so that where ever you are in the world that can be your gym. Staying active in some way during this time can a helpful release from reality, and can bring great joy.
About the Contributor
Carter Bright, Journalist
Grade: Junior

Hobbies: cycling, running, photography

Where I'll be in 10 years: 27 & traveling the world. Happy, living the unexpected

Favorite...