What's better? Chick-Fil-A vs. Raising Cane's chicken fingers
Chick-Fil-A and Raising Cane's chicken fingers are two more commonly known fast-food restaurants, but rather than waste your time going to the option that isn't as good, I will let you know which one I think is better. 
Sauce:
Chick-Fil-A: With my meal, I got the garden herb ranch and the Chick-Fil-A sauce. These two are essential to dip the chicken nuggets in. If you really like ranch, I would recommend Chick-Fil-A's ranch. Once you try the Chick-Fil-A sauce, you will never eat chicken without it again! 
Raising Cane's: With my meal here, I got the Cane's sauce and ketchup because they don't have any ranch!!! Not having any ranch lowered my scoring for Cane's. However, the Cane's sauce was really good. 
Winner: Chick-Fil-A!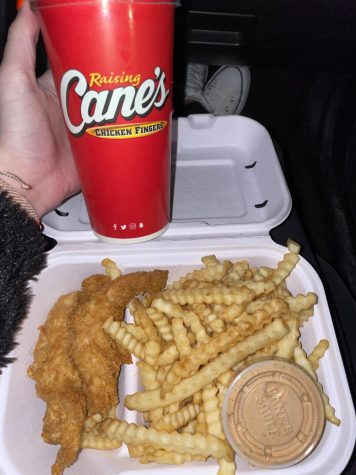 Fries:
Chick-Fil-A: I got the waffle fries with my meal, and they were pretty good, but not my favorite. They were super salty and some were crispy which I did not like at all. 
Raising Cane's: I thought the fries here were a lot better. They were less salty and tasted super good with the Cane's sauce. 
Winner: Raising Cane's!
Chicken:
Chick-Fil-A: I really like the size of the chicken nuggets, they are perfectly bite-sized. I also liked the flavor of this chicken more. 
Raising Cane's: I liked the chicken here too, but I thought it was a lot greasier than the nuggets at Chick-Fil-A.
Winner: Chick-Fil-A!
Beverage:
Chick-Fil-A: I ordered a Hi-C. This is my all-time favorite drink to order here. 
Raising Cane's: I ordered a lemonade. The ice was amazing, and the lemonade wasn't sour which I liked.
Winner: Although the Hi-C is my usual go-to, the Cane's lemonade was the winner for me.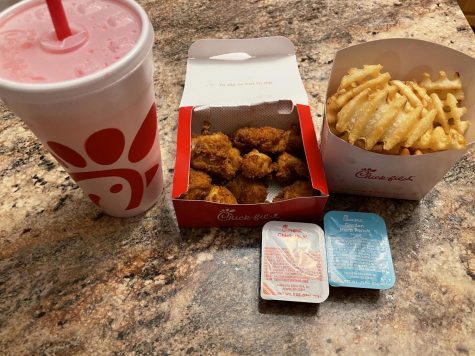 Location:
Chick-Fil-A: This is a lot closer to my house, and I find myself eating there quite often.  
Raising Cane's: I really liked eating here, however, it is about an hour away from my house. This will definitely be one of my top choices whenever I am near the cities. 
Overall:
Overall I enjoyed my meal more at Chick-Fil-A more than at Cane's. I think both places are reasonably priced for the amount of food that I got. Chick-Fil-A will always be my go-to fast food place, but Raising Cane's is definitely a close second! I recommend both places to anyone that likes chicken. 
About the Contributor
Aniya Bye, Journalist
Grade: Senior

Hobbies: I enjoy traveling, shopping, and hanging out with my friends.

Where I'll be In 10 Years: In 10 years, I hope to be living...