Students and staff of Sartell voice opinions on Marvel vs. DC
The students and teachers of Sartell took a quick survey, answering questions about whether they like Marvel or DC better than the other. The results are finally in, and I was very surprised at the results to be honest because there was so much variety in different characters and why they chose those characters.
"
Spiderman is my favorite Marvel character because Tom Holland is hot"
— Abbi Scholtz, Sartell Senior
I noticed when looking at the survey results, the majority of the results from the Marvel side like Spiderman the most either because he is our age, and they can relate to him because he is in high school, or because people are obsessed with Tom Holland.
Kaiden Wanna, a sophomore at Sartell High School, says, "That he is just relatable."
The survey says that 87.2% of the 100 people who took the survey, chose Marvel instead of DC, and 12.8% chose DC instead of Marvel.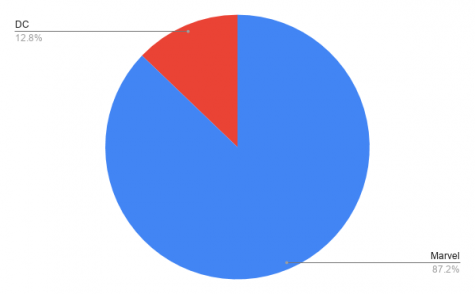 Again, looking at the Marvel results, there were a total of 100 responses and the highest votes was Spiderman. The next highest vote was Captain American. The comments students wrote for why they chose Captain America were varied:
"He is awesome."
"He fights for what is right."
"He is my dream man."
"He is strong no matter what situation he is put in."
If you look at the pie chart below, you will also be able to see what other characters students and staff chose as their favorites, there is so much variety in who they chose.
The results for the DC side of this survey are also very interesting, to say the least. The highest vote for the DC side is Wonder Woman.
Students and staff said she is their favorite mostly because she is unique:
"She is an empowered woman."
"She is inspiring."
"[She is] a strong female character."
The second-highest vote for DC is Batman. A total of 10 out of 51 people voted for Batman and a total of 16 out of 51 people voted for Wonder Woman.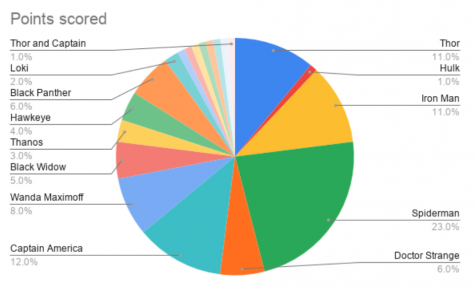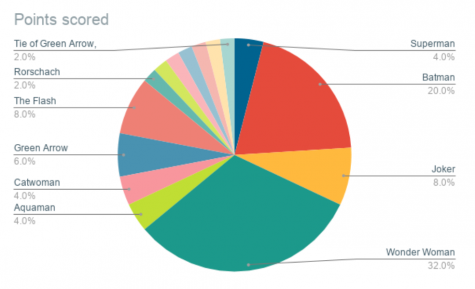 It was really cool to look at what everyone had to say about this topic. Marvel and DC characters, movies, and tv shows are a huge deal for some people. Everyone had a different reason for why they liked their character and their favorite movie.
About the Contributor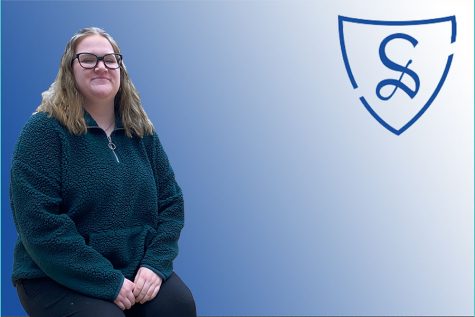 Jordan Laws, Journalist
Grade: Senior

Hobbies: Makeup, Skincare, Painting, Drawing

Where I will be in 10 Years:  Hopefully owning a salon, and married

Dream Job: Aesthetician,...