Bravo, Bravo Burrito
Unique flavors add local color.
St. Cloud often leaves you at a loss for what to get to eat. You've got options, don't get me wrong, you've got all the chains but that's the problem, they are all chains. If you know where to look, you'll find a restaurant serving food to rival the big boys in flavor and more than enough charm.
Enter Bravo Burritos, a little Tex-Mex store on the corner of 33rd Ave and 1st Street South. It's pretty unassuming at first glance; it looks a little sketch from the outside and it's hidden behind an Arby's. The interior is just as unassuming. It's got that classic Tex-Mex architecture: lots of plants, wood panel walls, lots of reds, greens, and yellows, as well as those old battles of Alamo style wall paintings. Together they make the place feel quaint and not super derivative. It presents itself as a character rather than a caricature of culture.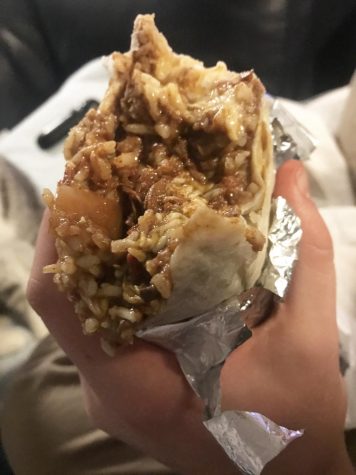 The food is simple; you don't get the mix-and-match customization options that Chipotle or Qdoba offers. You pick what style of burrito you want, you pick your meat, and you pick your sauce. That's it, no muss, no fuss. They do have other options, but if you go to a place called "Bravo Burritos" you've gotta eat the burritos. It just makes sense.
I grabbed the Deluxe with chorizo and habeñero sauce (because I like to suffer). The Deluxe's addition of cheese and sour cream was definitely going to come in handy. Digging in, the first real flavors are of the meat which really is the star of their burritos. The chorizo is super finely ground and is seasoned quite nicely, very savory with just enough heat in the seasoning to keep it exciting but not so much that it overwhelms the natural flavors of the meat.
The tortilla is super light, which is a nice difference from Chipotle where the thickness of the shell often makes you feel like you ate a brick house.
The rice is delicious coupled with the rest of the ingredients in the burrito, though by itself it isn't super special.
The sauce, at least the one I got, was hot. Even then, it was not just pain like most hot sauces are, it had flavor and was delightfully mixed with the savoriness of the chorizo. The sour cream and cheese really help to break the spice and serve as a nice break on the palette. I would definitely recommend getting the Deluxe if you decide to get the spicier sauces on the menu.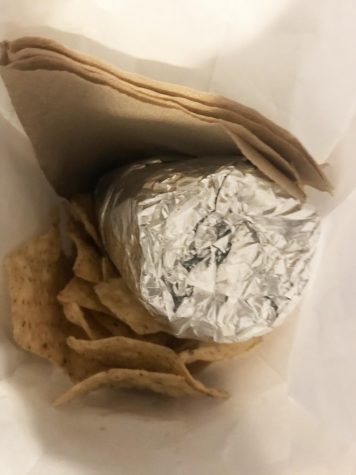 Overall, the burritos are delicious and filling. That being said, it doesn't leave you feeling weighed down like the chain burrito restaurants. You could easily have two if you really wanted to. Their chips are nice though not super salty which is unfortunate. They're lightly salted, so they mostly have that natural corn flavor which is nice but nothing is nicer than getting that super salty Chipotle chip at the bottom of your bag. Although, unlike Chipotle, the chips are free with your burrito for about the same price as you would normally pay for just a burrito. So I can't complain too much.
By far the best aspect about Bravo Burritos is just how small it feels; it doesn't feel cold and corporate like the chain burrito restaurants. Walking in for the first time feels familiar, like a place you and your friends could stop in every day after school or before a big event. Local charm like that does so much in making a restaurant feel special. And that's really what Bravo Burritos has that really makes it better than its competitors.
It's got charm; it feels special in an industry where so much feels identical nowadays.
About the Contributor
Luka Alexenko, Journalist
Grade: Senior

Hobbies: Collecting records and feeding a burgeoning bubble tea addiction.

Where I'll Be In 10 Years: 29 and in a lot of student debt.

Current...