Buffalo Bills reach AFC Championship for the first time since 1994
At this time of year, the NFL playoffs are in full swing, and teams are looking for a shot at the Super Bowl. The Buffalo Bills are getting a chance to do just that at the AFC Championship Game this year. 
After making the playoffs this year, the Bills opened up the wildcard weekend against the Indianapolis Colts at home. This game had a nail biter finish, but Buffalo was able to pull out the win by a score of 27 to 24. Bills QB Josh Allen had two passing touchdowns and one rushing touchdown to lead the Bills to the divisional round of the playoffs (click here to view box score).
In round two of the playoffs, the Baltimore Ravens came to Buffalo to take on the Bills. This game was nowhere near as close as the Bills defeated the Ravens by a score of 17 to 3. Josh Allen again had a great game throwing for 206 yards and one touchdown which was enough to lead the Bills to the AFC Championship (click here to view box score).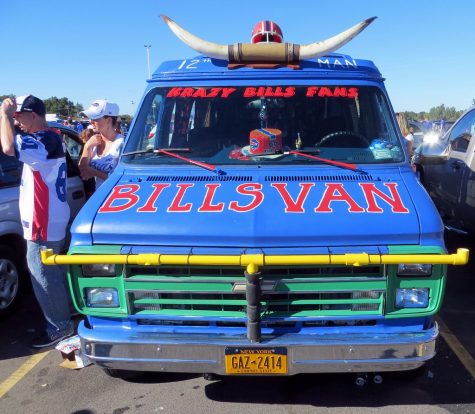 Buffalo now will face either the Kansas City Chiefs or the Cleveland Browns, depending on who wins the game between the two. It seems as though with the Chiefs being such a dominant team, that the Bills will be playing them. If that were to happen, the game would be played in Kansas City. But, if the Browns are able to pull off the upset, then the AFC Championship Game would be coming to Buffalo. 
If the Bills are able to find a way to put themselves in the Super Bowl, then it would be their first appearance there since 1994. The Bills are still looking for their first league championship in franchise history. Buffalo reached the Super Bowl four years in a row from 1991 to 1994, and each time they left the game empty handed.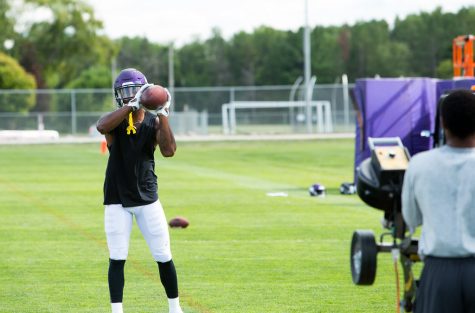 The Bills finished the regular season with a record of 13 wins and 3 losses, and shattered multiple records along the way. Quarterback Josh Allen set a new record for passing touchdowns and completion percentage. Wide receiver Stefon Diggs also set a new record for most receiving yards in a single season (click here to view other records broken). 
About the Contributor
Michael Webster, Journalist
Michael Webster ('20) is 18 years old and currently a senior at Sartell High School. This will be his first year on the LeSabre staff, and he will mainly...