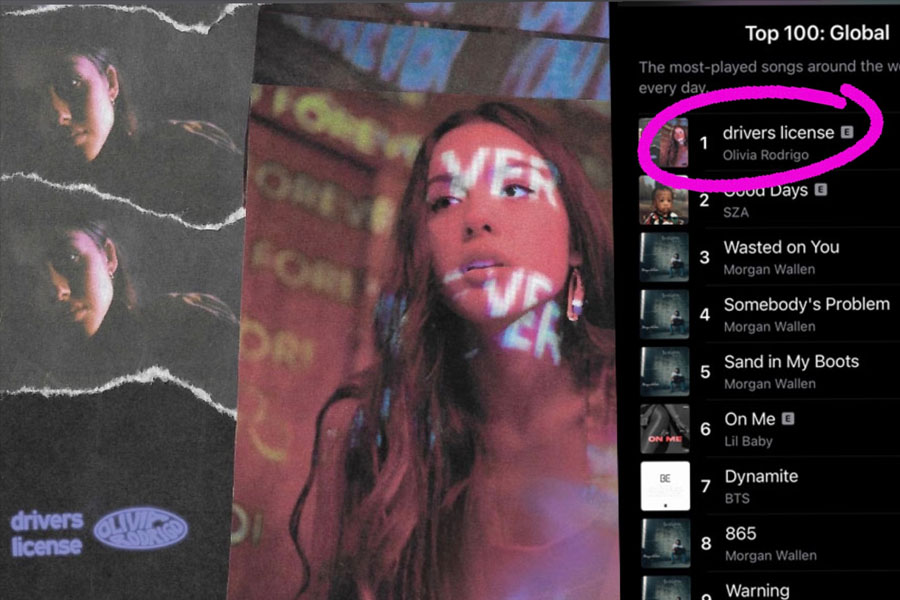 Charlie Monson
Who knew we would kick off 2021 with half the internet obsessing over old and new Disney Channel star drama. High School Musical: The Musical: The Series star Olivia Rodrigo released her new single "drivers license" on Friday, January 8th, and the internet exploded in rumors about who the song was about.
Many fans suspect the song was about a failed relationship/breakup between Olivia and co-star Joshua Bassett. There were rumors that the two were dating on and off during the filming of the show which wouldn't be all that surprising since they were playing love interests. Although things are still cloudy, and Olivia hasn't outwardly told listeners who it's about, many signs point to Bassett.
She sings,
Possibly referencing Bassett's new relationship with Sabrina Carpenter (who is blonde, and four years older than Rodrigo) which was rumored to come to life after Rodrigo and Bassett split last year.
Even the song itself is a clue. While filming HSMTMTS Rodrigo didn't have her license, so she would sometimes drive with Bassett. In an Instagram story, Rodrigo talked about how Bassett was one of the people who helped teach Olivia to drive and detailed a time where they practiced driving in an In and Out parking lot.
She also sings,
Both Rodrigo and Bassett have written songs about each other, whether they say it outwrite or not. This line could be referencing Bassett's songs "Common Sense" or "Anyone Else" which were released early to mid-2020. Both songs seem to be about a lover, one where common sense goes out the window then they are around, and one where he can't think about anyone else, so why would he ever love anyone else?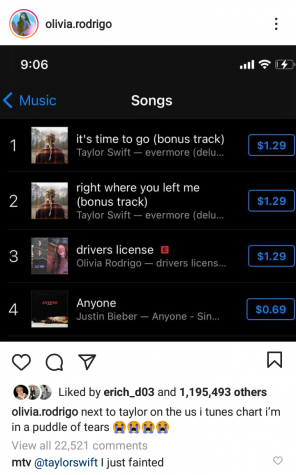 Aside from the drama, Rodrigo's single has gotten tons of streams in the past few days. Surpassing 33 million on Spotify, 19 million on YouTube, and is currently No. 1 on almost all the music charts (Global, US, UK, Australia, Germany, and Australia to name a few). Billboard stated that her song is an excellent start to what could be a great pop music career, and is speculating it will have a good spot on the Hot 100 chart next week.
Rodrigo got plenty of shoutouts from friends and colleagues on Instagram (Bassett being one of them), all of them praising her new song. With her song gaining so much popularity within a few days, it wasn't long until she was right up there with the big kids, "drivers license" and "right where you left me" a bonus track from Taylor Swift's new album, were next to each other on the charts. After posting about being next to her longtime mentor, it wasn't long before Swift showed her support commenting "I say that's my baby and I'm really proud."
More rumors are sure to surface later this week after the release of new music from Joshua Bassett, his song "Lie Lie Lie" came out on Thursday, January 14th,  and his EP release is just on the horizon.
Until then, stream "drivers license" everywhere you listen to music and check out the music video below.