Three real-life Charlie Brown Christmas tree stories that will warm your Grinch heart
Who knew that 2020 would be the year of a pandemic AND ugly Christmas trees? All around the US, people are showcasing their less-than-perfect Christmas trees, dubbed "Charlie Brown trees," all in the name of 2020 madness, charity, life lessons and just plain fun.
A Charlie Brown Christmas, an animated short film that came out in 1965, are categorized by being somewhat small, scraggly, a bit ugly, and as the characters in the film state, "just pitiful!"
These trees seem to be making a reappearance, and just in time for the holidays. First came the lighting of the giant tree that graces Rockefeller center in New York City annually. New York residents look forward to seeing the tree brought in in mid-November each year, as its lighting marks the beginning of the holiday season for many. One twitter user stated it was nice to have an NYC holiday tradition unaffected by the pandemic.
However, when the tree was hoisted up this year, citizens balked in awe at its utter…. hideousness.
The tree wasn't nearly as full and healthy looking as some onlookers would have liked. The center of the tree was bare, and its largest branches droopy.
Of course, Twitter users took this as their personal invitation to ridicule the life out of the poor tree. Many were calling it "the perfect metaphor for 2020."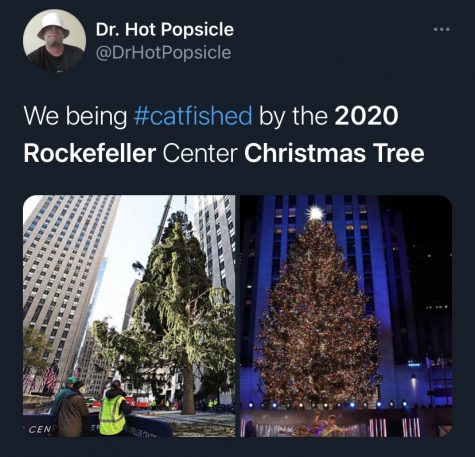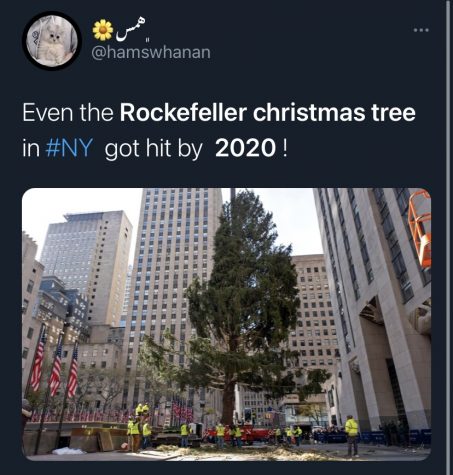 After a while though, residents became fond of the little tree. After it got all spruced up (haha), it fit in just fine with the rest of the Rockefeller center decor.
More recently, on an online platform instead of a city block, teacher, writer, and popular Tik Tok user Hank Green shared his joy with his followers after another user commented on the background of one of his videos, remarking, "Hank, where is the middle of the tree?"
"I like this tree! You like this tree! Look at it!" shouts Hank, quite enthusiastically.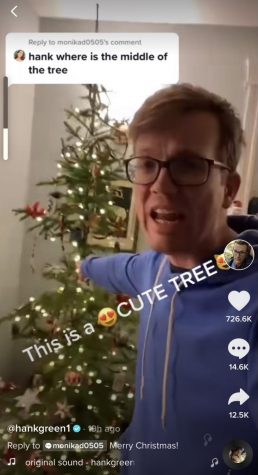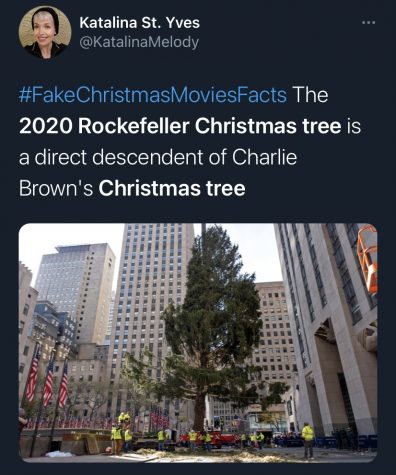 Have no fear, other users and commenters seemed to share in Hank's tree excitement.
Lastly, not one tree, but many, are being sold on a small neighborhood plot in Virginia to raise money for impoverished students to attend a private middle school in the area.
The man behind the operation, Frank Pichel, has no children attending the school, but has made previous donations to the school in an effort to help the community. He told ABC that he wanted to do something even better this year.
Sourcing trees from where they grew wild on his own private land, Pichel began selling the ones he thought were most visually appealing. He began to sell the more scraggly-looking trees, however, after he ran out of the more aesthetically pleasing trees, and discovered that they sold even faster.
Apparently people love the charming aspect of a Charlie Brown tree. Over 180 trees sold in the first three weekends. Pichel said he let people set their own prices, but most are paying between $20 and $50. Some even show up to make a donation without purchasing a tree, turning out a large profit for Pichel and raising nearly $6,000 for the middle school.
Frank told ABC that he hopes the project will help him teach his 2-year-old son to appreciate the little things in life.
"As an artist, I know it's not what you have, it's what you do with it, you give the few branches you have a little love."
About the Writer
Grace Radeke, Journalist
Grace Radeke ('21) is new to writing for the LeSabre this year as a senior. She enjoys writing about politics and human interest topics. In her spare time...