The Bachelorette week 11 recap episode 13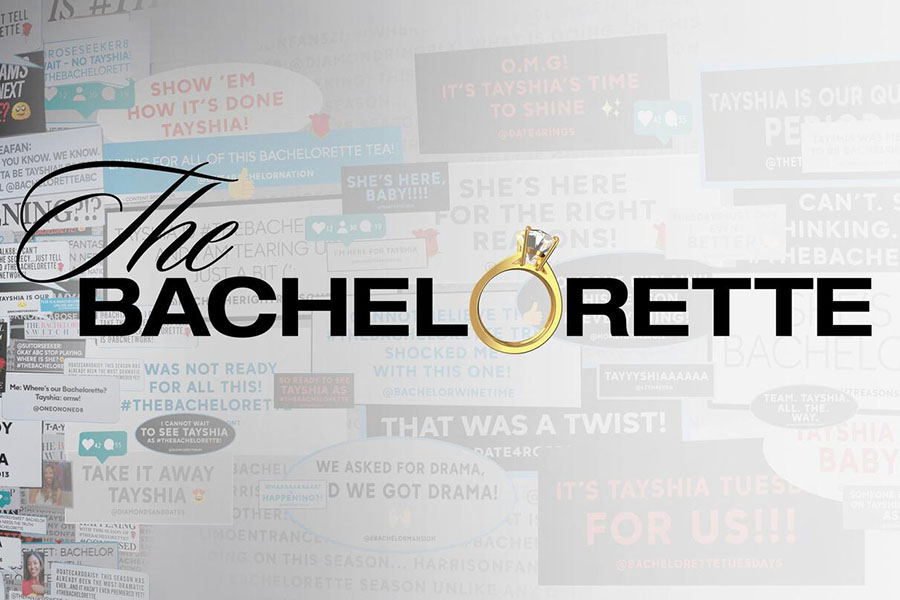 Episode 13 of The Bachelorette on ABC; this article will contain spoilers. 
It's the finale! This is the last episode of this season of The Bachelorette. The bachelorette, Tayshia Adams, will choose who she wants to marry in this last episode.
The episode starts with a conversation between Ben and Adams that we got left on last night. Adams tells Ben that he can come to the rose ceremony so that she can have some time to figure everything out. At the rose ceremony, Ivan and Zac are shocked to see Ben show up. Adams explains why she sent Brendan home and is about to start giving out roses when she changes her mind and decides to talk to Ivan. Adams tells Ivan and she is happy to have met him, but religion is a big part of her life and not a part of his. This causes Adams to send Ivan home. Ben and Zac will now both have the opportunity to meet Adams' family and maybe propose.
Ben gets to meet Adams' family first. Adams' dad is very protective of her because of how hurt she was after her first marriage. When Ben talks one-on-one with Adams' dad, he gets asked why he came back for Adams. Ben answers and says that he has never had someone make him feel the way that Adams makes him feel. This is reassuring and Adams' dad doesn't seem to think there is anything too concerning. 
Next Zac gets to meet the family. When Zac talks to Adams' mom, she asks if he loves her and he says yes and explains when and why he said it. When Zac talks to Adams' dad, Zac talks about his past and that he has been married before and wanted his next marriage to last. There is again nothing bad said about Zac.
Later Adams gets a visit from her dad, and he warns her to listen to her heart. He explains that he doesn't want her to get hurt so badly again. This left Adams a little frustrated and confused because she needed to sort out her feelings for each man. 
After the men got to meet the family, they each got to go on another date. Zac gets the first date, but before the activity of the date, Adams says that she is having trouble grasping that it's almost time for her to make a decision. Zac tells her that he isn't nervous about what is next to come, because he is ready for anything. The rest of their date is learning how to dance a  traditional wedding dance routine. Adams seemed a little distant during the date, but she later explained that Zac was good at distracting her from what decision she will have to make. When they meet up again they talk about how Adams is afraid her relationships will not work because of how independent she is now, but in the future, she will want to calm down and be a housewife; she also says that that is why her first marriage ended. Zac assures her that he will be there for her if that happens. 
Next is Ben's date. Before the date, he is feeling super confident that he will propose and Adams will choose him. Adams goes to Ben before the date and tells him that she does care for him, but her heart is with someone else.
Finally, it's time for the proposal. When Zac gets to Adams, he talks about all the reasons that he loves her and can't wait for it to just be them. After he asks to marry her, she says yes and they are both ecstatic. Adams also talks about how much she loves Zac and gives him the final rose. They look so happy to be together, and they now get to go live their life together without any other people.
This was a very exciting season of The Bachelorette. If you want to watch more drama and chaos that is The Bachelor, the next season is premiering on January 4th, 2021. 
About the Writer
Annika Orjansen, Journalist
Annika Orjansen ('21) is a senior looking forward to graduation. As a first time member of the staff, Annika's excitement will be demonstrated through...