If Vikings were to miss playoffs, what's next?
The Vikings suffered a huge loss to the Chicago Bears on Sunday, December 20th. After dropping the game 33 to 27, the Vikings playoff odds dropped from 22 percent to 4 percent. The only hope for the boys in purple and gold is to slip into the 7 seed spot, and that is even a stretch. 
Coach Mike Zimmer reacts after loss to bears. Video Via 4th & Inches Under the Creative Commons License
In order to make the playoffs the Arizona Cardinals would need to lose two of their next three games. If that were to happen, the Vikings would then need Chicago to drop one of their next two games. The Vikings also need to win their last two games versus New Orleans and Detroit to stay alive.
The most probable outcome is that the Vikings will miss the playoffs, and if that happens what is next for the team? The upcoming 2021 NFL draft is an important one in many eyes of Vikings fans. Minnesota has one 1st round pick, two 3rd round picks, three 4th round picks, three 5th round picks, one 6th round pick, and one 7th round pick.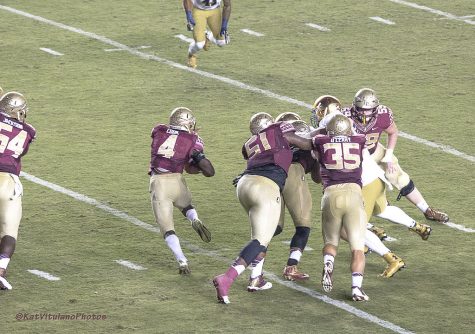 Most mock drafts project the Vikings to draft an offensive tackle in the 1st round. This is a much needed draft pick as the Vikings current offensive line is ranked 27th out of the 32 teams in the league (click here to view ranking). 
The Vikings are then predicted to draft a safety and a defensive lineman in the 3rd round. The current defensive line is ranked 22nd in the league, so picking a defensive lineman is a solid selection. Most safeties that are drafted to Minnesota flourish in their system, so picking a safety is a justified pick (click here to view full mock draft).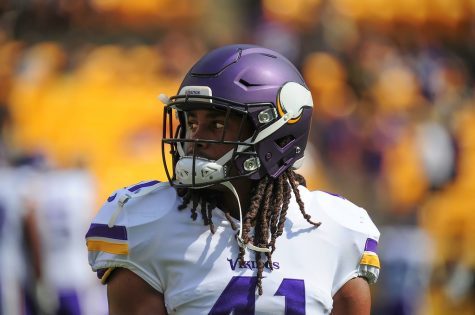 There was a poll taken on VikingsWire asking fans to respond to the question "Should Vikings coach Mike Zimmer be fired in 2020?". With over 860 votes, 48 percent of voters said that coach Zimmer should be fired in 2020. This poll was taken in October of this year, so I can imagine that number only increasing as the Vikings had a disappointing season (click here to view the poll). 
As Minnesota Vikings fans we can only hope that our team somehow slips into the playoffs. But, if not we must trust our front office and management to make the correct decisions in the draft and the offseason to better our team for next season.
About the Contributor
Michael Webster, Journalist
Michael Webster ('20) is 18 years old and currently a senior at Sartell High School. This will be his first year on the LeSabre staff, and he will mainly...