DIY craft for the uncrafty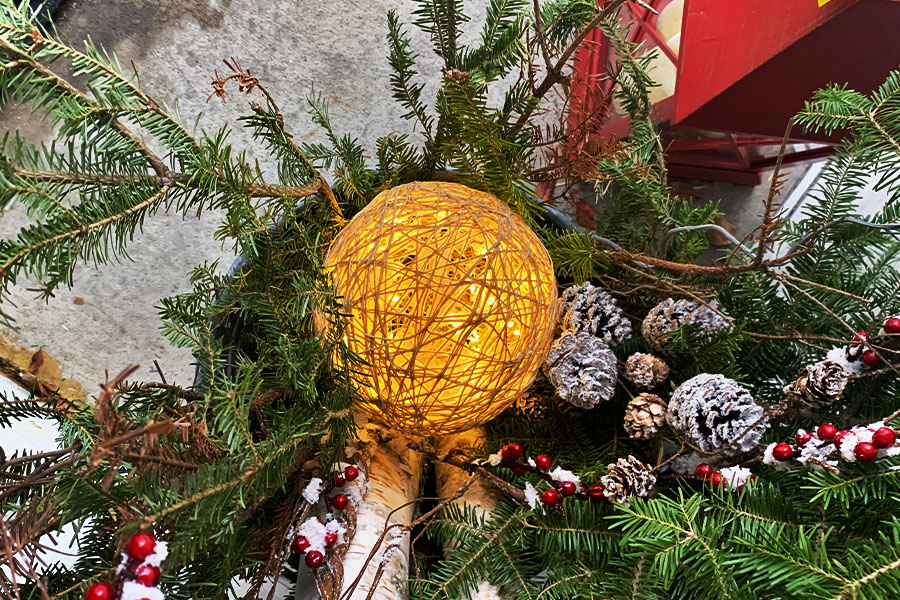 Stuck on how to decorate your home for the season, well, you're in luck because I have a simple, easy craft that only requires four materials. I started this craft with the thought that it was going to go smoothly, and it would turn out amazing, um well, let's just say it didn't go as planned. I first saw this craft on Pinterest. The original instructions will be linked here if you want to go check it out for yourself.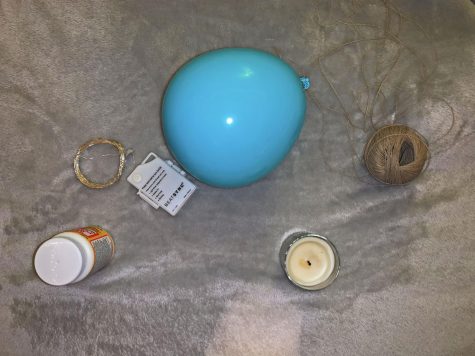 Personally, I didn't even check it out, I really just looked at the picture and decided to wing it. Now was that the smartest choice, probably not, but I created something, so that's a plus. Well, here is my instruction on how to create something similar, but more of an off-brand version of these balls of light. First you will need to acquire the materials, which include, a balloon, twine, ModPodge, and battery powered lights.
Alright, so once you have the materials, you look at them, and contemplate how you got here, and then you start.
Start off with blowing up the balloon to your desired size, and then it will only get more difficult from here. Where you tied the balloon, I would suggest to tie the twine to it, in order to keep it in place.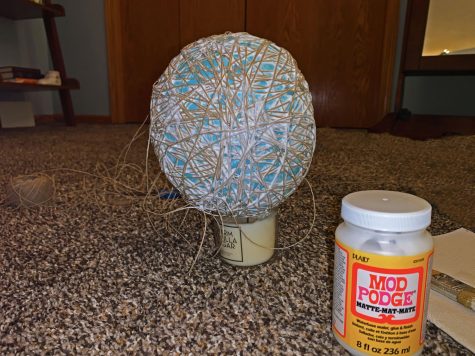 Then just start wrapping it around the balloon, until it is as covered as you want. There might be a slight problem here, well at least there was for me, so let me share my struggles with you. My twine didn't really stay in place very nicely, it still worked, but if you are coming across that, don't worry, that's normal.
Alright, I imagine that if you have made it this far into the article you have your twine all ready to go. So, you will actually need one extra material, I know, crazy, but you will need a paintbrush for the Mod Podge, and then, just start slapping it on there. When I did this, I'm pretty sure I did too much (and I might have used like half the bottle, whoops) but just put as much on there so the twine will stick to the balloon.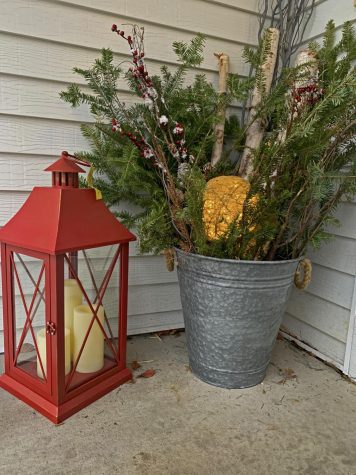 Also side note, do this in a well ventilated area because if you don't, you might get a headache from the glue fumes, not like I'm speaking from experience or anything, nope not at all.
Once all the glue has been spread all over the twine, I would suggest finding a nice little place to let it dry, and leave it there overnight. Now it's a bright and early morning, the first thing you will want to do is to pop that balloon, trust me it's not as exciting as you might think, it kind of just deflates and doesn't actually pop or anything.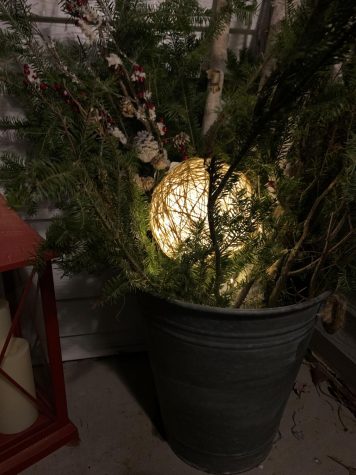 Remember that little area where you tied the twine to the balloon, yeah you are now going to cut that off so there is a little hole. Okay, so you made it to the last few steps. After putting batteries in the lights, just start to feed the lights through the hole you cut and, I let it do its own thing, and then just turn the lights on and, wow you have a ball of light.
I put this outside in a little bucket that is on my front steps, but it can really go anywhere. Well, I hope you had fun making this craft with me, and don't forget, even if you aren't crafty, just wing it and hope for the best.
About the Writer
Christa Weide, Journalist
Christa Weide (21') is new to the LeSabre and enjoys writing about current events and interviewing others about their life. When Christa is not in school...