The Bachelorette week 10 recap, episode 10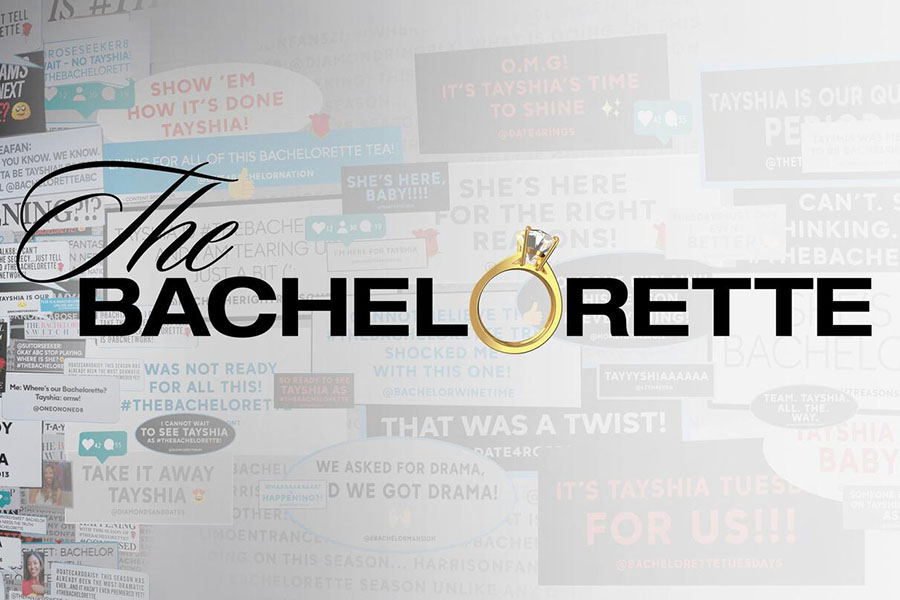 Episode 10 of The Bachelorette on ABC; this article will contain spoilers. If you missed last week's recap it is here. 
Here is a link to contestant pictures and profiles. 
Episode 10 is the Men Tell All, where all the men from the season get together and rehash everything that happened on the show.
But before that, our bachelorette, Tayshia Adams, takes Blake on a very intimate date. On this date, they do some meditation and try to connect on a different level. However, it doesn't work and Adams sends him home. Adams then goes back to the other men and tells them that she doesn't want to hurt anyone. After saying this, she sends Riley home.
Next is a rose ceremony. The men are shocked when Bennett walks in expecting to receive a rose. Since the next episode is hometowns, the men are very anxious to get a rose; two men will be going home. Adams takes her time giving out the roses and sends home Noah and Bennett.
Then there was the Men Tell All. These episodes are personally not my favorite. Chris Harrison gets the men heated about different situations that they were in while they were filming, causing many fights and arguments. Adams came back near the end, to give some of the men closure. 
Adams' bachelorette journey is almost over and the next episode is going to be full of drama as Adams meets four families.
About the Writer
Annika Orjansen, Journalist
Annika Orjansen ('21) is a senior looking forward to graduation. As a first time member of the staff, Annika's excitement will be demonstrated through...