Players to watch in upcoming World Junior Hockey Championship
Most hockey players grow up dreaming about representing their country on an international level. Whether you're a Canadian throwing on the maple leaf or if you're an American throwing on the stars and stripes, it is an experience like none other. 
The 2021 U20 World Junior Ice Hockey Championships will begin on Christmas day and will conclude on January 5th. Rogers Place, home of the Edmonton Oilers in the NHL, is set to host the tournament. The 10 teams competing in this year's tournament are Austria, Canada, the Czech Republic, Finland, Germany, Russia, Switzerland, Slovakia, Sweden, and the United States. Nearly all teams in the tournament have highly ranked NHL prospects, and below you can find a list of each team's "star" player to watch.
United States – Team USA has tons of talent each year in the tournament, but this year keep an eye out for Cole Caufield, who was picked 15th overall by the Montreal Canadians in 2019. Caufield will be playing in his second tournament this year, after last year's tournament was rough for him and the entire USA squad. At the University of Wisconsin, Cole put up 36 points in his freshman season (click here to view stats).
Canada – Connor McMichael was picked 29th overall in the 2019 NHL draft. The Canadian star put up 102 points in 52 games with the London Knights in the OHL last season. In last year's World Juniors, McMichael put up seven points in seven games to help capture the golf medal for Canada (click here to view stats).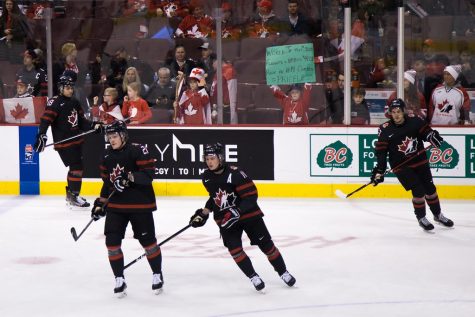 Russia – A 2019 Vancouver Canucks draft pick, Vasily Podkolzin, is the top player to watch for the Russians this year. In Russians professional hockey league (KHL), Podkolzin hasn't put up an exceptional amount of points. But, he certainly does all the right things that don't show up on the stat sheet (click here to view stats). 
Sweden – Lucas Raymond was picked fourth overall this year by the Detroit Red Wings. This will be Raymond's second World Junior hockey tournament, and hopefully it ends in gold because the Swedes haven't won it since 2012. In last year's tournament, Raymond put up four points in seven games, but this year he is set to produce much more (click here to view stats).  
Finland – Aatu Raty is the projected first overall pick in the 2021 NHl draft. Raty played in the Finish Professional League with Oulun Karpat, where he put up 21 points in 30 games. He is regarded as a "scoring and playmaking centerman" by Dan Marr who is the director of Central Scouting (click here to view stats).
Germany – Tim Stutzle, the third overall pick from this year's NHL draft, is Germany's player to watch. Stutzle is arguably the best forward in the entire tournament, but injuries recently have given him trouble. The German forward has played in three games with the German U20 team, and has put up three points (click here to view stats). 
Austria – The Austrians might just have one of the top players in the tournament in Marco Rossi, but after that they don't have much. Rossi was selected in this year's NHL draft in the first round, ninth overall, by the Minnesota Wild. In the OHL last season, Rossi put up a stellar 120 points in 56 games (click here to view stats). 
Czech Republic – Picked 48th overall in this year's NHL draft, Jan Mysak is set to have a successful tournament this year for the Czechs. Mysak spent last season with HC Litvinov of the Czech league and the Hamilton Bulldogs of the OHL. He put up a combined 34 points in the combined 48 games between both teams (click here to view stats).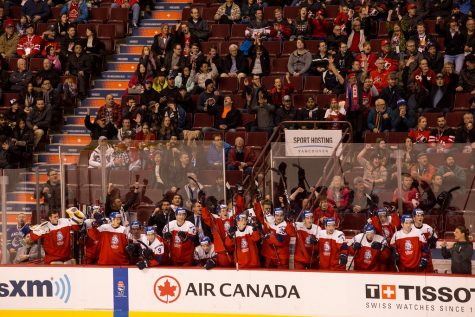 Switzerland – The Swiss aren't full of talent in this tournament, but their player to watch is Lorenzo Canonica. He is projected to be picked somewhere in the upcoming 2021 NHL draft. Canonica has spent most of his career with HC Lugano in the Swiss pro league. Last season he put up 43 points in 42 games with the squad (click here to view stats). 
Slovakia – The Slovak's very own Maxim Cajkovic, a third round pick of the Tampa Bay Lighting, is set to lead the team this year. Last year in the QMJHL, Cajkovic put up 42 points in 36 games with the Saint John Sea Dogs (click here to view stats). 
About the Contributor
Michael Webster, Journalist
Michael Webster ('20) is 18 years old and currently a senior at Sartell High School. This will be his first year on the LeSabre staff, and he will mainly...