Featured freshman of the week: Spencer Schmidt
Spencer Schmidt is a freshman this year at Sartell High School and is being interviewed for Featured Freshman of the Week. Spencer enjoys skateboarding, snowboarding, and hanging out with his friends. I interviewed Spencer to find out some more about him!
Q: What has been your favorite part about being in high school?
A: We have a lot more freedom than we had in middle.
Q: Who has been most helpful in your transition from middle school to high school?
A: My parents have been really supportive and my friends have been helpful too.
Q: Is there anything you miss about middle school?
A: Mrs. Kellor because she is the best teacher I have ever had.
"
So far high school has been fun, and I'm excited for some of it to get back to normal."
— Spencer Schmidt
Q: Who do you look up to the most?
A: I look up to my dad the most because he is always really supportive in everything I do.
Q: Who is your favorite singer/songwriter?
A: I really like Lil Peep.
Q: What's your favorite hobby?
A: I like to snowboard, and I also like to skateboard a lot.
Q: What are you looking forward to for the rest of high school?
A: I am excited to meet new people and make some new friends.
Q: What is your subject?
A: Math.
About the Contributor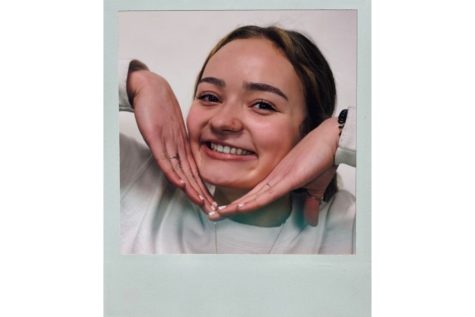 Kira Workman, Editor-in-Chief
My name is Kira Workman, I am a senior this year, and this is my second year writing for the LeSabre. I like to write about people around the school and...