Trying new hobbies can be an adventure
As many of you are feeling bored and exhausted this winter, I have a fun challenge for you! Dig deep down and find an activity that has always interested you and that you haven't done, and go do it. Get out of your comfort zone and try something new and open up your life to new hobbies this winter!
I will admit that I am not really a winter person. I will do anything for warmth and the sun. It was not until the day I put on my snow gear and clipped on a snowboard, that I realized winter may not be at the bottom of my list of the four seasons in Minnesota.
Snowboarding has always been something I wanted to try. I am pretty familiar with the concept of balance because I wakeboard in the summer all the time. This winter I finally decided I am going to try this new hobby. With the world being so crazy at the moment and many things are closed I thought this would be a perfect time. My experience of trying this new sport was so amazing! I definitely took a few tumbles at first, but that's no  surprise. After a couple of hours of riding down the slopes, I began to understand the concept a little more and didn't fall as much. I kept getting back up and trying again. The more I rode down the slopes, the more confident I felt. I was so sad having to go home after four hours of fun that only felt like one, but I am looking forward to the next time I get to go and enjoy the wonderful environment!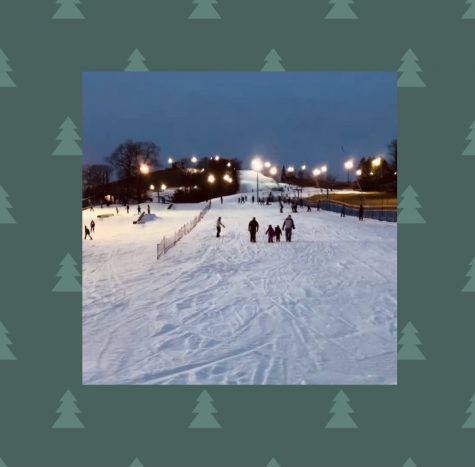 There are numerous ski and snowboarding resorts to check out! My favorite is Powder Ridge because it is the closest and most convenient. As we all know this year is very different from others, so there are a few restrictions Powder Ridge has. Powder Ridge is only allowing online ticket purchases, so there will not be any tickets sold on-site due to the limited capacity of this winter. From experience, if you decide to purchase a ticket, make sure you order a few days in advance because they do sell out, and they go fast. If you are a season pass holder you always get first priority, so you will never have to worry about tickets selling out for you. As of right now, the regular lift ticket prices are $50 for an all-day pass and $25 for a 3:30 – 8:00 evening pass. If you are needing to rent equipment including skis or snowboard with boots, it costs $25 extra. An all-season pass goes for $460.
If you are just trying it out for the first time, you should start off by purchasing just the lift ticket each time you want to go. That way if you decide it's not for you, you don't need to worry about an expensive pass you paid for earlier, and you never know what might happen in this crazy year. Powder Ridge offers you refunds if it happens you may be sick and need to stay home. The chalet, where you warm up and get dressed, will be closed through December 18th, but you can go out to your car with no hassle and warm up with snacks from home!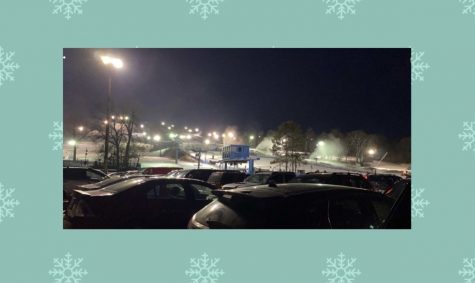 They ask that you wear a face mask indoors as well as standing in line for the lifts. Of course, social distancing protocols of six feet apart are required. Powder Ridge keeps everything safe and sanitary for everyone to be able to get out and have some fun!
It is very important to maintain a positive and active mindset thought these rough days. I highly encourage you to do something different and let yourself laugh, smile, and be overall happy. Enjoy every second life gives you, even when your plans don't go as expected. We are all facing life without the things & activities we normally enjoy.
Roy T. Bennette once said, "If you want to be happy, do not dwell in the past, do not worry about the future, focus on living fully in the present."  That guy knew what he was talking about! Instead of stressing about all that we've lost over the past few months, just get out there and make new memories and try new hobbies!
Danielle Giguere
About the Contributor
Danielle Giguere, Journalist
Danielle Giguere ('22) is a student at Sartell High School. It is her first year writing for the LeSabre, and she is tremendously excited. Danielle enjoys...