NBA News – Russell Westbrook and John Wall swap teams for upcoming season
The NBA has been full of big headlines lately. Such as LeBron James and Anthony Davis signing new deals with the Los Angeles Lakers. Or maybe the fact that all three of the Ball brothers are now in the league thanks to their father. But, the most recent news was a trade involving two all-star guards in John Wall and Russell Westbrook.
Video Via Hoop District Under the Creative Commons License
The Houston Rockets sent their point guard, Russell Westbrook, to the Washington Wizards in exchange for John Wall and a first round pick which they can receive as early as 2023. Houston traded for Westbrook in the summer of 2019, and after one season with the team, they are already shipping him off again. John Wall however, has spent his entire career with the Wizards in Washington, which amounts to a total of 10 seasons. Wall has also not touched the court in nearly two years due to an achilles tendon injury.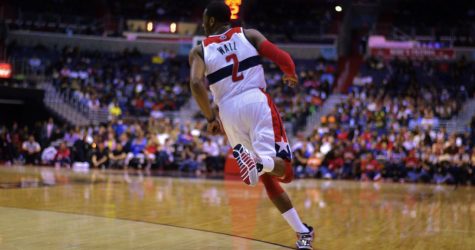 When speaking about the trade, Washington Wizards General Manager Tommy Shepard said "The decision to part ways with John, one of the greatest players in franchise history, was extremely difficult. What he has meant to our organization and our community is immeasurable and will not be forgotten." (Click here to view quote by Shepard)
This trade reunites Westbrook and his former coach from Oklahoma City, Scott Brooks in Washington. Westbrook, a nine time all-star, was highly sought after by his former coach, and Brooks made the trade happen despite Houston being very narrow-minded about trade availability of the former 2016-2017 MVP. 
John Wall, a four time all-star, has a reunion of his own in Houston with his teammate from college, Demarcus Cousins. The two of them both played college ball at Kentucky, and are both considered to be good friends. The Rockets signed Cousins in 2020 on a one year, non-guaranteed deal. Wall and Cousins both have had their fair share of injuries as the two of them suffered from achilles tendon problems in the past.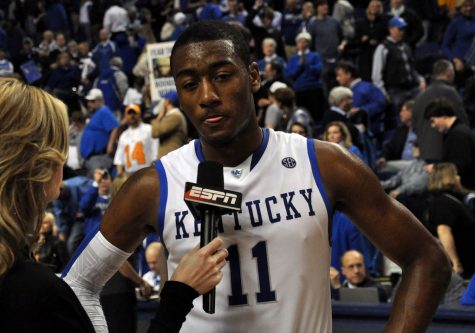 The trade gives both Westbrook and Wall fresh starts with their respective franchises. Wall has the chance to bounce back from his injury and prove to the whole league he is still an all-star caliber player. Westbrook has the chance to form another all-star backcourt duo alongside Bradley Beal, who averaged 30.5 points per game last season. 
About the Contributor
Michael Webster, Journalist
Michael Webster ('20) is 18 years old and currently a senior at Sartell High School. This will be his first year on the LeSabre staff, and he will mainly...