An Intoxicating Arabian Tale: The Wrath and The Dawn
A spin on the classic One Thousand and One Arabian Nights, The Wrath and the Dawn, published in 2015, is an intoxicating, deliciously angsty, and richly framed affair with a story that is deeply heartrending, thrilling, and romantic.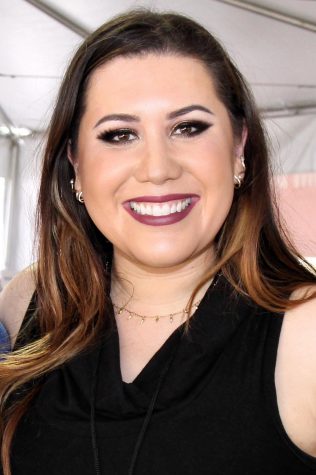 Renee Ahdieh's #1 New York Times Best Seller pulls genuine details from across centuries of middle-eastern cultures and blends them with magic, riddled with the uncertain and dubious nature of enmity and love. It is an exotic storybook world paired with the violence and candid romance that takes it out of the realm of children's books. You are transported to a rich and vivid cultural backdrop littered with golden sands attempting to bury weighty secrets and riotous intentions. Characters live only to witness the next sunset, and I'm just currently dancing from the proverbial rooftops of the king's castle.
The hype was definitely justified, and as a fellow avid reader, prepare to swear at the perfectly placed cliffhangers that bring to life the story of Khalid and Shahrzad's. 
"
Trust that the man you see now is a shadow of what lies beneath. If you would, give him the love that will enable him to see it for himself. To a lost soul, such a treasure is worth its weight in gold. Worth its weight in dreams."
— The Wrath and The Dawn, Renée Ahdieh
Sixteen-year-old Shahrzad volunteers to become the next bride of the murderous boy-king, the Caliph of Khorasan, Khalid. The people of the kingdom live in fear for their daughters as their cruel 18-year- old sovereign marries a different girl every day, and by next dawn, a silk cord is wrapped around her throat. When Shahrzad's dearest friend falls victim to Khalid's inhumane executions, she stages a plan to exact vows of vengeance by becoming his next cursed bride. Shahrzad is determined not only to stay alive but to end the caliph's reign of terror for several dawns to come. Night after night, Shahrzad tempts Khalid, entertaining him with stories that must divert the mad king and ensure her survival, blind to a fate where the next dawn may be her last. But what may be more alluring than revenge? She never imagined that the cold and tortured king could spark her desire, nor that her lover, Tariq, would raise a rebellion to rescue her.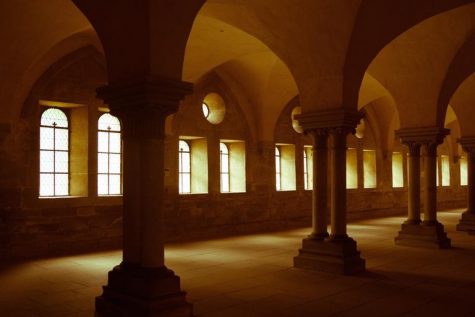 She finally sees that the king's hatred is nothing but a transformation of his shame and insecurities. It is all the hate about himself he lacks the courage to face, and this revelation makes her question her motives. A steamy love triangle paired with secondary characters that add excitement to the treacherous schemes, murderous plots, and soapy melodrama.
Personally, romances are not my forte, and often the reader spins the same story in different circumstances. Either the guy's a jerk, the girl's annoying or they fall into some try-hard Hallmark knockoff where one of them is royalty and that just leaves me in a dark and cold abyss of boredom.
However, The Wrath and the Dawn is a great period piece that places the reader in an unfamiliar setting under circumstances involving magic that actually has roots in several legends and epics in Middle Eastern cultures. Four words: Brilliant, Witty, brash, and passionate.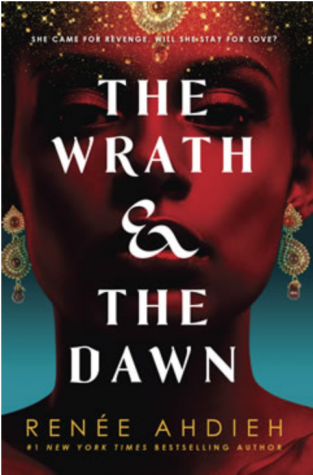 A book that contains lines like "My soul sees its equal in you," yet still manages to make my heart swoon instead of instinctively making me roll my eyes must be special. The unpredictable plot threads intertwine to a heartbreaking climax, which proceeds to the spicy cliffhanger, leaving the reader begging for more. Trust me, I am one of those addicted avid readers who is begging for more, and I recommend you join the club because you will not regret it. I also recommend listening to this linked Spotify playlist to really feel the vibes of the book, if your really a fan. If you ask me there is nothing more romantic than someone threatening to kill their betrothed with their own hands. It adds layers.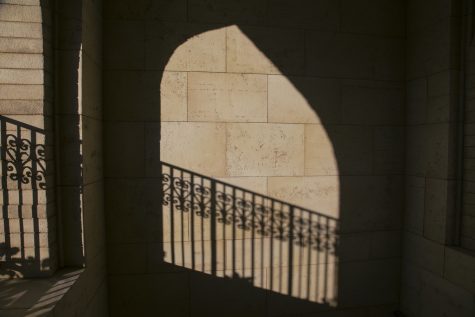 About the Writer
Safaa Asif, Journalist
Safaa Asif ('21) is a senior at Sartell High School. She loves to read dystopian novels, draw, bake, and adores long road trips with her family. She dreams...