In the kitchen: gluten free edition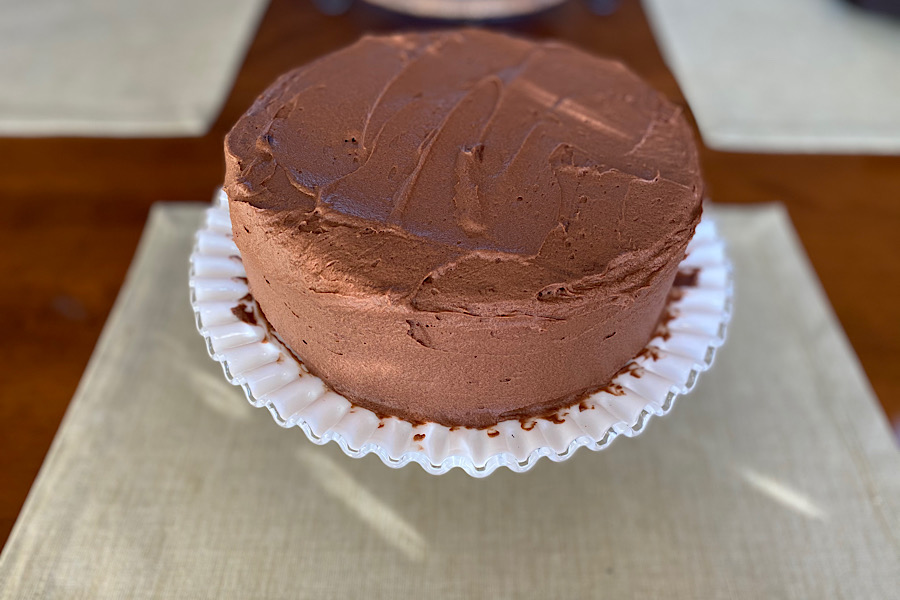 Have you ever tried cooking for somebody that has maybe one or two trivial food allergies? If you answered yes, then you understand the difficulty and frustrations that go along with this process. Over this past week, I tested my skills, along with my dad's fate, at making the "Best Gluten Free White Cake"… that is literally the title of the recipe I used.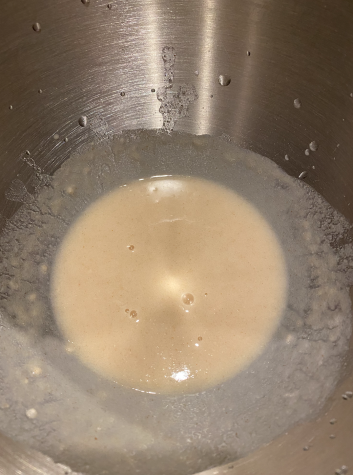 Now some extra background information is important to know, so that you can now question what we are actually able to eat in my household. Without further ado, here is a list of some of the more major foods that my dad cannot consume: wheat (he has celiac disease), eggs, soy, peanuts, shrimp, all raw vegetables, majority of fruits, and mustard (that's a weird one). So as you can probably guess, I did have to make a few adjustments along the way, but let's just say it turned out a lot better than I would have imagined.
So I started off by doing some research, and I came across this website whose recipes had fairly high reviews. I asked my dad which dessert he would like to try, and immediately he went to the white cake! I thought I would give it a try because why not take a break from this "groundhog day" (or days I should say) that we have been living in.
Once I got organized and channeled my inner baker, I began with step one that already involved eggs. "Should I just stop here, it's not too late to go back yet", I thought to myself because if you remembered, my dad is indeed allergic to eggs. You know what, if I've learned anything from this pandemic it's how to persist through the difficult times. I rummaged through my dad's cupboard and found an egg replacement that I used instead. Well, as you can see, it already didn't look like the most appetizing thing out there, but that's what we had to work with.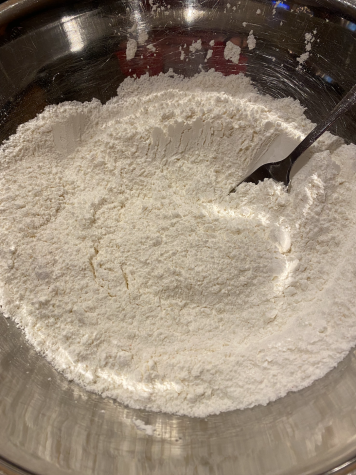 I then mixed up the dry ingredients, trying out a new gluten free flour blend, then mixed that in with the wet ingredients until I had a cake-like consistency. It was honestly a miracle at this point that it resembled somewhat of a normal looking cake batter.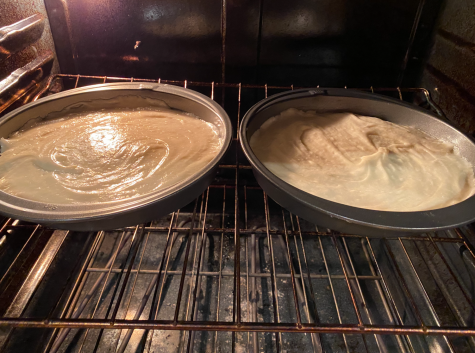 After I separated the batter into two round cake pans, I put them in the oven and continuously prayed for the next 35 minutes. The terrorizing beep of the timer went off, and I did not want to even open that oven door! To my surprise, and probably yours as well, she was looking b-e-a-u-t-i-f-u-l!! After they cooled for a bit, I placed them on a cooling rack and then went to work on finding a frosting recipe.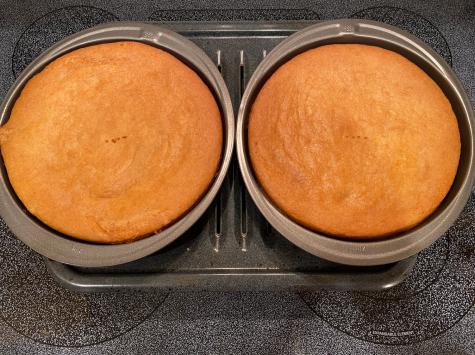 I found the perfect chocolate buttercream frosting recipe, and started to get my ingredients all together to make it. Wait a minute, THREE sticks of butter in the frosting! Well if I'm doing my math correctly 2 (sticks in the cake) + 3 (sticks in the frosting) = 5 TOTAL sticks of butter!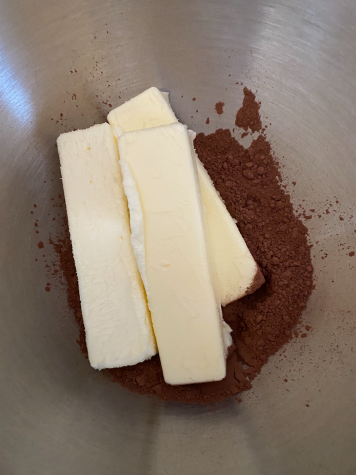 "This cake better taste dang good" is what I said to my dad after mentioning the amount of cholesterol that he would soon be consuming. I finished making the frosting, and then plopped it all together on a cake stand.
I mean, can we just take a moment, not that I need self-praise or anything, but like WOW! You could not tell me that this cake, by the looks of it, is gluten free and also doesn't contain any eggs. I was so nervous for my dad to take the first bite, but he said it was the best cake that he has ever tasted before! YES, I would say that's definitely a recipe for the books!
About the Contributor
Sydney Musatov, Journalist
Sydney Musatov ('21) is an opinion and sports writer who likes to share her perspective on a wide range of topics. Anything from the discussion of politics...