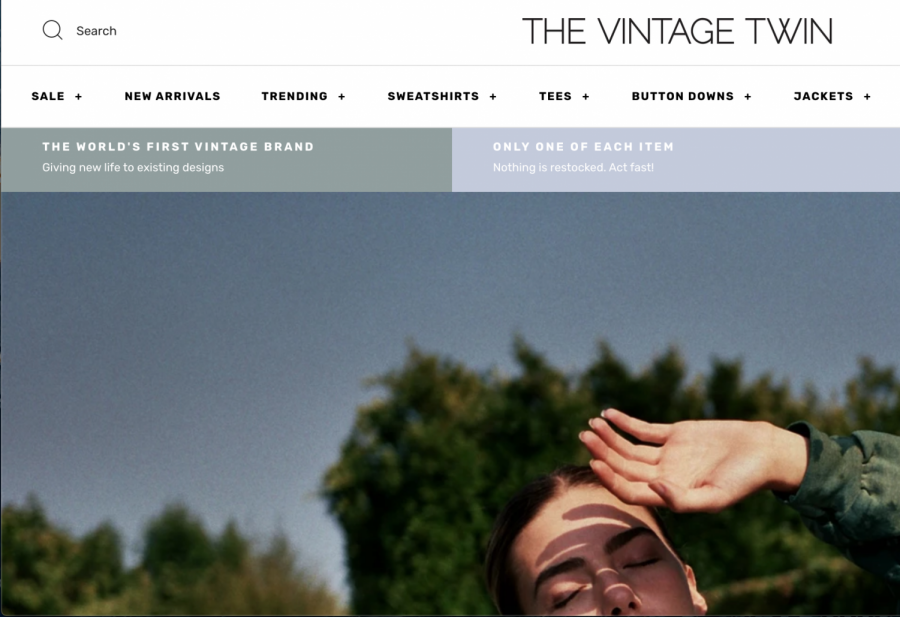 Fair Use Imagine from Vintage Twin Website
How to support small businesses from home
December 2, 2020
This holiday season, start your present scavenging at a small business, where your purchase can mean everything to an owner and their family. 
Saturday, November 28th, was Small Business Saturday and although that has passed, we all know that you still have gifts to buy. A perfect way to avoid crowds this year is to pay a (virtual) visit to your favorite family/locally owned establishment. I'm not sure about all of you, but online shopping is my personal Kryptonite, and something I'm happy to indulge in to support a business owner, especially after the year we've all had. Here are some small, online businesses to kickstart your gift shopping.
Price – $$-$$$
If you're as addicted to thrifting as I am, but feel guilty for shopping at Goodwill, as I do, then this site is perfect. Having mastered both thrifting and reworking apparel, Vintage Twin covers it all. Their page consists of first-come-first-serve, one of a kind items.
The pieces are either thrifted or reworked before hitting their website.
Perhaps the best part of Vintage Twin is what initially popularized their brick-and-mortar location: The Jeanius Bar™ 
Anyone who's tried to find a good pair of thrifted jeans knows that it's quite an endeavor. Jeanius Bar does it for you, all without measuring or returning. All they require is a few pictures.
Price – $-$$
Worried about offsetting the carbon footprint that accumulated from your quarantine online shopping? TenTree has you covered. TenTree works with organizations like Eden Projects and One Tree Planted to accomplish a buy-one-plant-ten system, meaning that for every clothing item you buy, TenTree sponsors a volunteer with one of their partnering organizations to plant ten trees. As I'm writing this, TenTree has planted exactly 50,618,720 trees, a number that goes up daily. Not to mention, their loungewear and awareness spreading tees are ridiculously comfy and actually sold at a reasonable price point.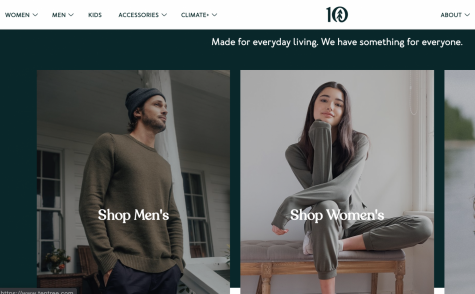 Price – $-$$
Possibly the cutest gift idea on this list, planet desert allows you to buy 2 inch succulents and cacti for all of your plant needs. They're not priced terribly high, and you can even buy a 64 pack if your little heart desires to do so.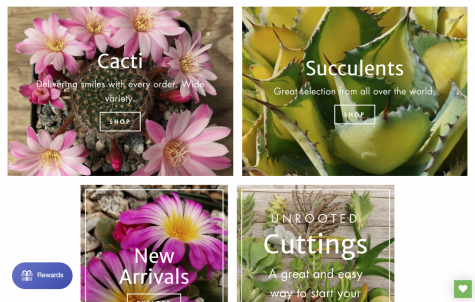 The shop is owned and operated by a Southern California family of four, Their website allows you to look up care instructions for the specific plant you ordered, and even send you little clay pots for your new friends!
Price – $-$$
BLK & Bold is a company focused on making high quality steeped coffee accessible and cheap, selling steeping bags wholesale at Target and other retailers. The easiest way is to order on their website, though (and trust me, express shipping is worth it this time).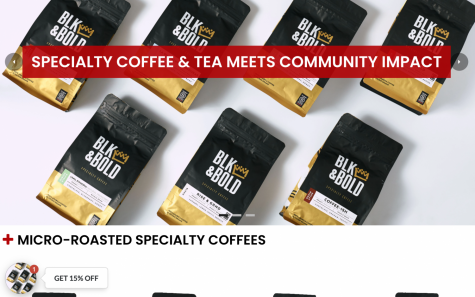 The two men who started the company, Pernell and Rod, donate a portion of their profits to charities focused on ending youth homelessness and workforce preparation. They state on their website that they believe their purpose is giving young people a sustainable morning ritual, while still giving back.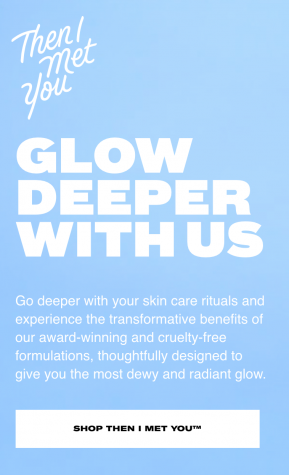 Price – $$-$$$
Possibly my favorite on this list, is the skin care company Then I Met You. Then I Met You is founded on the Korean concept of jeong, which is empathy "built upon a foundation of altruism, generosity and collective social responsibility." Largely focused on the greater good, their team reimagined their products and packaging in 2019 to ensure 100% recyclable bottles and boxes, printed with biodegradable soy ink. 
Who knew soy ink could be so cute?? Your face never looked so good, and never harmed the environment less.
Price – $-$$
Do you know a Pisces that needs to be put in their place? Or a senior that could use a good giggle? Get them a candle or five. There's nothing to say other than I can't recommend them enough.