COVID outbreaks won't hinder NHL season
As of right now, the NHL and it's players have not agreed on a solid start date for the season to begin. With the way it is looking right now, the second wave of virus is going to make it more difficult to return to play than the first. 
But, that does not mean that it will be impossible for the NHL to return and play hockey again. One of Canada's leading infectious disease specialists, Dr. Isaac Bogoch, said it is possible if protocols are "strictly" followed. Boguch was an advisor for the NHL player's association when returning to play this summer, and he played an integral role in making the Stanley Cup playoffs happen.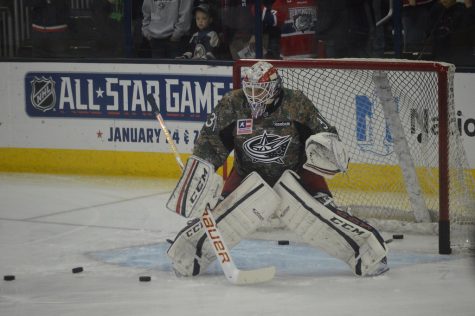 The problem is not when the players are on the ice playing, it is when they are out in their communities, that is when they must be vigilant. When speaking out on it, Dr. Bogoch said "There's a lot of infection in community settings right now in many parts of the United States and globally. And players, just like anyone else, can certainly pick up this infection in community settings. And if people are playing hockey, or congregating in any setting, you can always bring that infection to those other settings and infect other people. The rinks are set up with systems to really ensure that public health measures are adhered to, there's obviously 20 hours a day where players aren't in the rinks and it reiterates the point that everyone has got to do their part to fundamentally stick with the public health measures that we know will keep individuals and teams safe."
This summer, the NHL proved to us that they will perform regular testing to make their venues as safe as possible for the participants. Looking at the success the NHL had this summer in the bubbles, that will not be a problem. The players in the league are also very adaptive to what has been brought to them when returning to play. When the NHL brought out the idea of the bubbles, the players were willing to embrace it so they could play the game they love. 
The players will now be in contact with those who may not be as cautious, and that is where risk is increased. Especially in a hockey rink, which is an indoor environment where it is difficult to avoid close contact with others. But, the league knows where these risky places are inside each hockey rink, and they will do everything they can to make them as safe as possible. Dr. Bogoch concluded with "By really buying into fundamental principles of public health and epidemic management, we can conduct the season relatively smoothly. No matter what, this virus is going to permeate some aspects of our life and with some good planning, we can certainly mitigate that as much as possible."(You can click here to view Dr. Bogoch's quotes)
About the Contributor
Michael Webster, Journalist
Michael Webster ('20) is 18 years old and currently a senior at Sartell High School. This will be his first year on the LeSabre staff, and he will mainly...