New app tells you if you're exposed to COVID-19
In a Noontime press conference on Monday, Gov. Walz announced a new app that helps track the exposure of COVID-19. As many as 20 states are using this kind of app to track the exposure of COVID-19.
The workings of the app are rather simple, if a user tests positive for COVID they can ask for a code from a health official and plug it into the app notifying other users if they have been within six feet of another user who has tested positive. The app uses Bluetooth technology to record and store proximity to other app users.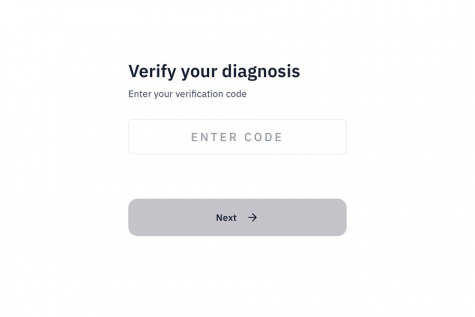 Gov. Walz stated, "It is painless, it is free, it is secure."
Walz also explained that the app does not track your location or take your personal data. The head of Minnesota's IT services explained that that app was created through a partnership with Apple and Google to ensure the app is highly secured.
Walz clarified that it is "an opt-in alternative" but you are not required to enter the code notifying others.
He continued, "I strongly encourage, if not beg you, please do so."
However many experts say that approximately 15% of people will install the app. Even though it is a small percentage, they claim it is still effective.
The state is using many universities and colleges as a form of outreach to promote the app to students and younger people because they are more likely to not follow the mandates. 
About the Contributor
Nick Anderson, Journalist
Nick Anderson ('21) is a senior at Sartell-St. Stephen High School. He is in both band and choir. He enjoys being outdoors and hanging out with his family.