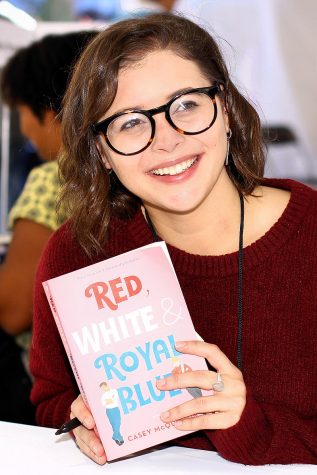 A coming of age novel, Red, White, and Royal Blue, is a rivalry turned romance between the Prince of Wales and the First Son of the United States. Casey McQuiston's bestselling debut novel is the perfect balance between comedic optimism and the raw vulnerability love presents in most serendipitous circumstances. 
The novel simultaneously tackles topical LBGTQ issues, politics, and social traditions as well as forming an addictive storyline. Mature concepts and themes are laced throughout the progressive novel, reflecting the toxic political climate represented by characters who attribute facets of various sexual orientations, dysfunction, nationalities, and religion. During such a politically centered and isolated time in our lives, this feel-good lighthearted novel reminds readers that love always finds a way to make history a little less bland. I definitely recommend splurging your allowance and taking a trip to Barnes and Noble to grab this exceptional novel.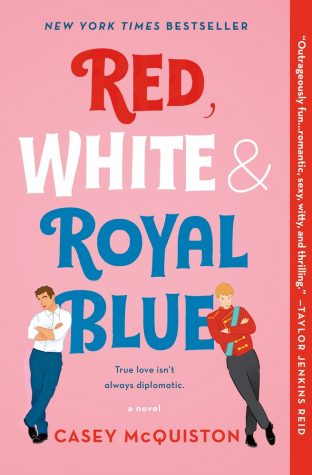 The book is set in the near future, where Alexander Claremont-Diaz's mother, Ellen Claremont, is the current and first woman president of the United States, and as a result, Alex is cast as the American equivalent of a young royal. His charismatic, intelligent, and charming persona is marketing gold for the White House's global appearance, but there is one problem: his immeasurable detest for Prince Henry of Wales. After photos of a confrontation with his longtime nemesis at a royal wedding are leaked to the tabloids, American/British relations are threatened, and a plan for damage control is put into action. Alex is forced to fly to England and begin a faux friendship with Henry that can be promoted in the media, and because of political pressure from his mother's re-election team, failure is not an option.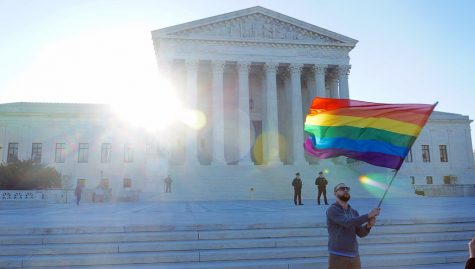 However, beneath Henry's Prince Charming facade is a soft-hearted misfit with a dry sense of humor, but a colossal ghost is haunting him, specifically his closet, figurately and literally. While having to play nice with each other, both can't push away the momentous thing unsteadily taking shape between them, and with every step, it is harder to deny the euphoric connection, but the true challenge will be hiding it from the dysfunctional eye of the public.
I finished this book in three hours, and I positively can say that I've never read a YA novel like this. It left me feeling deep happiness, mixed with the kind of frustration one feels when waking up from the middle of a dream. I laughed, I wept, I angrily swore at my character while they made stupid decisions, but, most importantly, I finished the final page and felt such a heavy amount of hope that one can't describe it in words.
It was beautiful and honestly, I have no complaints. Previously, I had finished a book I wasn't very fond of, and I was in a reading slump, but this book pulled me right out, and it is an insult to compare it with any other novel. It is matchless, and very rarely have I came across a book that essentially became a mantra. Grab a box of tissues and prepare to feel the full spectrum of emotion through the tapestry knitted by minorities. 2020 needed this book, and I recommend jumping on the Red, White, and Royal Blue Train.