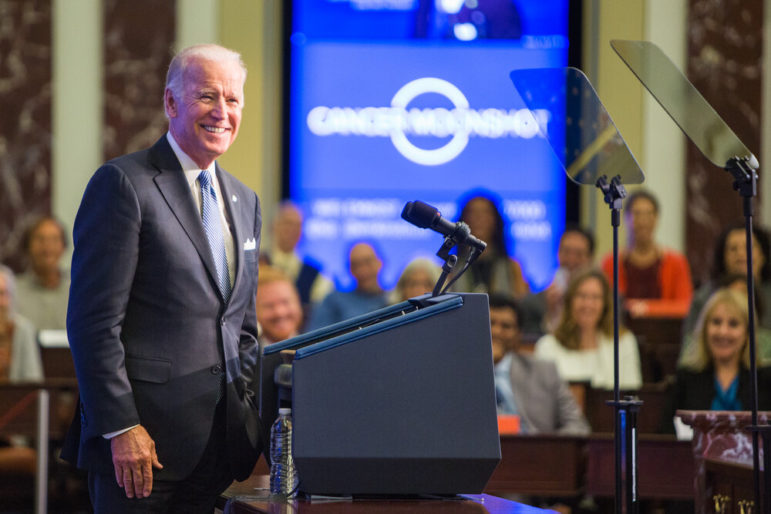 Photo via Eric Haynes under creative commons license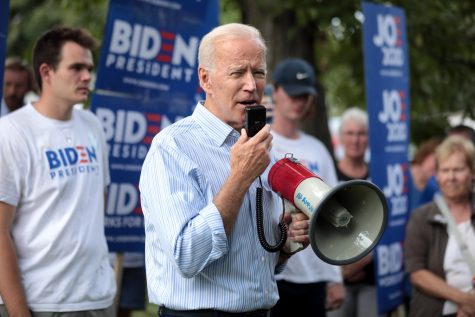 The President-elect Joe Biden is promising to take the country down a vastly different, better, and exceptionally progressive path to a brighter future compared to what has been seen over the past four years under President Donald Trump. He is assuring the public that prominent key issues such as the coronavirus, the crippling education system, environmental plans, but most importantly healthcare will be tackled to guarantee overall protection for all Americans.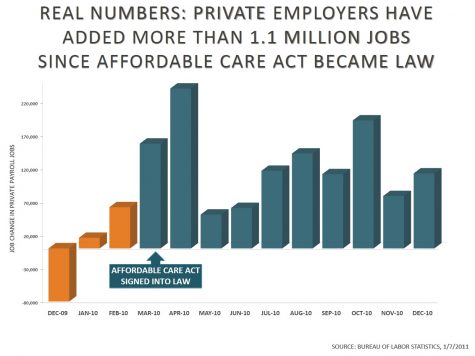 The Affordable Care Act, often referred to as Obamacare, was signed into legislation in 2010 during President Barack Obama's 1st term. The act aimed to provide affordable health insurance coverage for all Americans, as well as protect individuals from insurance company tactics that inflated patient costs.
According to Dr. Christopher Lillis, a member of Doctors for America, "The ACA will help all Americans have a higher quality and less costly healthcare for decades to come."
Although millions of unemployed, low-income and disabled consumers benefited from receiving insurance coverage, the Obamacare program has always been a controversial issue, mainly among conservative representatives who despised the higher taxes and premiums needed to afford the ACA.
After Obama completed his second term as president, Donald Trump, the current and next head of state, has continued to cut outreach and subsidies for Obamacare, while preaching that "We will have healthcare which is far better than ObamaCare, at a far lower cost – big premium reduction." Yet in recent years, it is estimated that over 20 million Americans have lost their healthcare coverage.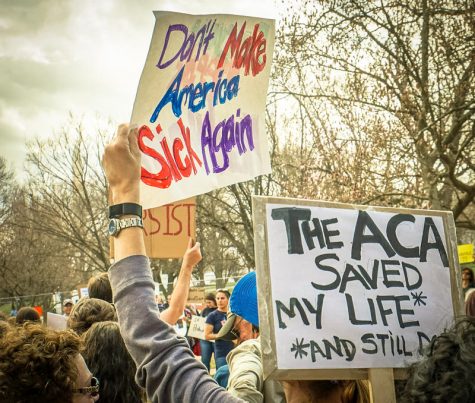 For years Trump has used his words instead of introducing a stable and beneficial substantive policy. Logically, when Joe Biden was running against Trump in this year's election, one of his many priorities and promises was restoring a better and more efficient Obamacare, stopping short of a total system remake. With Biden's recent victory in this year's messy election, his administration continues to pursue a plan to change a range of policies from coverage to value-based care and the age for Medicare eligibility. For over 10 years, the ACA has been under relentless attack, but Biden guarantees that as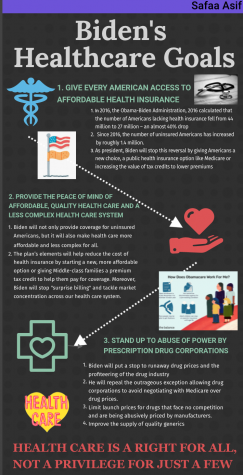 president these offenses will be stopped.
According to Biden's official website instead of starting from scratch and getting rid of private insurance, he has a plan to build on the Affordable Care Act by giving Americans more choice, reducing health care costs, and making our health care system less complex to navigate. Biden understands that you should not have to choose between putting food on the table and going to the doctor to fill a prescription.
The Biden administration aims to fulfill three goals: "give every American access to health insurance, provide the peace of mind of affordable, quality health care and a less complex health care system, and lastly stand up to the abuse of power by prescription drug corporations."
Biden's stand on the national healthcare crisis would drastically improve the cost of the Obamacare market plans for those who currently receive only a small portion of premium subsidies. 
Biden's progressive administration will be more inclined to promote and expand the insurance exchanges under the affordable care act as well as regulate prescription costs for Americans across the nation. Healthcare is a right, not a privilege and it is about time that the President of our country realizes the repercussions of denying its citizens the safety of an ethical healthcare system.