Students share their opinions on hybrid learning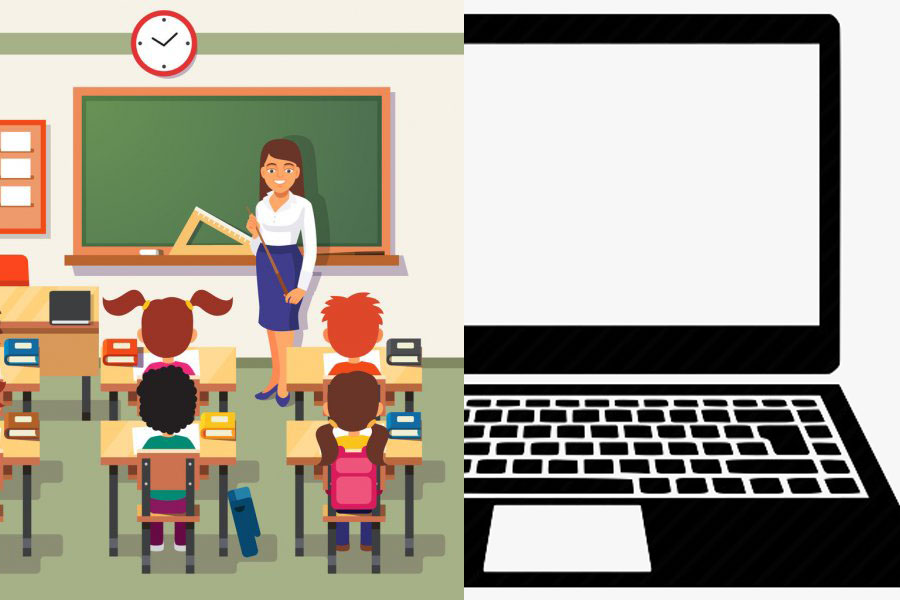 In recent news, ISD 748 has gone back on an email stating that full online will begin November tenth. Although this choice seems like a win for the students, to some it is more of a loss than anything. In the past month, Covid numbers have been on the rise and cases are starting to pop up close to home.
The most recent exposure has happened to our Sartell Sabre fall basketball players, and sadly, they now are stuck in a two-week quarantine. With the possibility that Covid-19 could come to Sartell, it's time to see if students agree with this decision or are repulsed by the idea of it. Although hybrid learning seems to be the best option, some students think it's actually hurting them.
One person personally believes they have been set up to fail and her name is Kendall Herman, a Sartell high school junior.

"I myself believe that I am set to fail. I am a better student in person since I like easy access to asking questions, form relationships with people, experience hands-on learning, and it shows through my grades."
Her statement shows one side to this argument, but there are other students who feel differently.
Another student, who prefers to stay anonymous, wishes that Sartell would have gone full online from the beginning due to his struggle in the classroom.
It can sadly be seen throughout the school that many students believe that hybrid has set them up to fail but there is still hope for them. Along with the general idea that hybrid has set us up to fail, a new bump in the road has emerged: full distance learning. And that topic is a whole other article! Hopefully at some point, we will all see the light at the end of the 2020 tunnel.
About the Contributor
Nolan Hemmesch, Journalist
Nolan Hemmesch ('21) is a senior who will be graduating in 2021. He will more often than not be writing about being a student athlete along with the struggles...