Should you shop at Scheels or Cabela's?
Well to start off I just want to say that both of these stores make my bank account hurt very bad.
Cabela's
This is a compassion of the hunting selection that Cabela's has and the selection that Scheels has. These two stores are the leaders in sporting good stores by far and have their pros and cons but there can only be one winner of this contest. 
First off Cabelas has 50 stores across the country with three of them being in Minnesota, Located in Rogers, Woodberry, and Owatona. The World's Foremost Outfitters has been around since 1961 and has dominated the sporting goods industry. I would give cabelas a seven out of ten because when they got bought out from Bass Pro the selection of hunting gear and clothes went down the toilet. 
A couple years ago when I first went in there I was amazed there was a mountain with a bunch of animals right in the middle of the store with fish tanks around it. There were aisles and aisles of hunting clothes of any brand you could think of under the moon. They had a surplus of hunting decoys too with field decoys, floating decoys and silhouettes. Racks and racks of guns and ammo you thought maybe that World War III was coming with the selection of guns. With the clothes it was heaven they had all sizes all different camo patterns and then all the brands. This store was just amazing and would have gotten a ten out of ten five years ago but then things changed.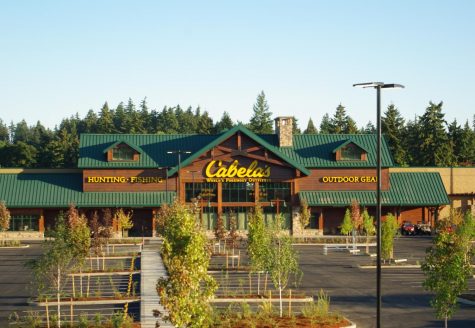 September 25, 2017 was a sad day and will go down in history this was the day Bass Pro bought Cabelas. They said that things wouldn't Change but oh boy did things take a turn for the worse. Their hunting selection went down the drain and now when you walk in it it's more of a clothing store for just outdoors not hunting just people that like to take nature walks instead of killing animals. When you walk in there now all you see is kids clothing womens and mens clothing no more hunting. All the hunting stuff got pushed into the back and into the corner like a little kid on a timeout. There is such a slim selection of it you either have to ship it to your house or do instore pickup because I guarantee that they don't have your size or camo pattern you want. Overall I'm just disappointed in how everything went down the drain just like my tooth paste this morning in the sink. 
Scheels
Now for Scheels they have 27 different stores and five of them are in Minnesota. They are located in Eden Prairie, St.Cloud, Mankato Rochester and one on the border in North Dakota. These stores are clean and cut with amazing customer service if you walk through the hunting selection without getting asked if you need help or if you have a question about something you better buy a lottery ticket because that never happens. They have a great selection of hunting gear and supplies. Racks of hunting clothes can be found all over the upstairs and they have everything you need for what you're targeting whether that be ducks or deer they have it all. You will always be greeted with a smile and a friendly hello. If they don't have what you're looking for they will make sure to do everything in their power to get you that item or something like it. 
The Grade
So in conclusion I would give Scheels a 9.2/10 and Cabeals a 7/10. Just some of the main takeaways that Cabeals had was it just didn't feel like a sporting goods store anymore they also don't have the greatest customer service or the best selection. That's why I would give Scheels the upper hand in the fight and declare them the winner because of the great selection and great service. Now if this was five years ago it maybe would be a closer fight but since its 2020 the battle was easily won by Scheels. I would strongly recommend going the extra mile to a Scheels store you won't be let down. 
About the Contributor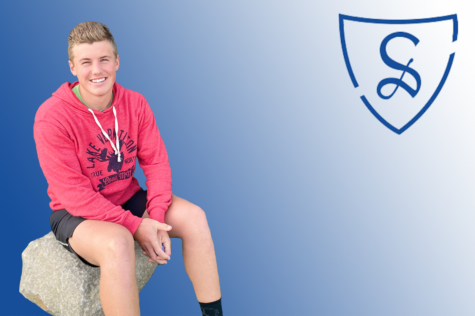 Garrett Maras, Journalist
Garrett Maras ('21), loves to fish and hunt. Some of his favorite things to hunt are ducks and geese. Garrett loves to swim and has been swimming ever...