Chicken alfredo & peanut butter brownies make for a delicious dinner
I would strongly recommend this Pinterest recipe of chicken alfredo made in the crockpot. The experience of cooking this meal was a long process but the outcome tasted amazing. The recipe was very easy to follow!  
"
It was delicious! It's a great alternative to spaghetti, which is one of my favorites."
— Logan Milisits
Cooking this meal was a fun and relaxing way to wind down from the busy weekend. I wanted to cook a nice Italian meal for my family and me to enjoy especially during the tough and stressful time for everyone during this pandemic. This nice home-cooked meal consisted of Italian seasoning, cream cheese, fettuccine noodles (or any of your choice), chicken breast, cream of chicken soup, and sweet peas or an extra flavor in the pasta. To start off, I set the crockpot on a low temperature and placed the chicken breast inside.
"
Very filling and yummy."
— Ryan Giguere
As the chicken was slowly cooking, I started making the alfredo sauce created by The Cozy Cook. This amazing alfredo sauce is so delicious and easy to make. It is highly recommended. After the sauce was made, I poured it all into the crockpot where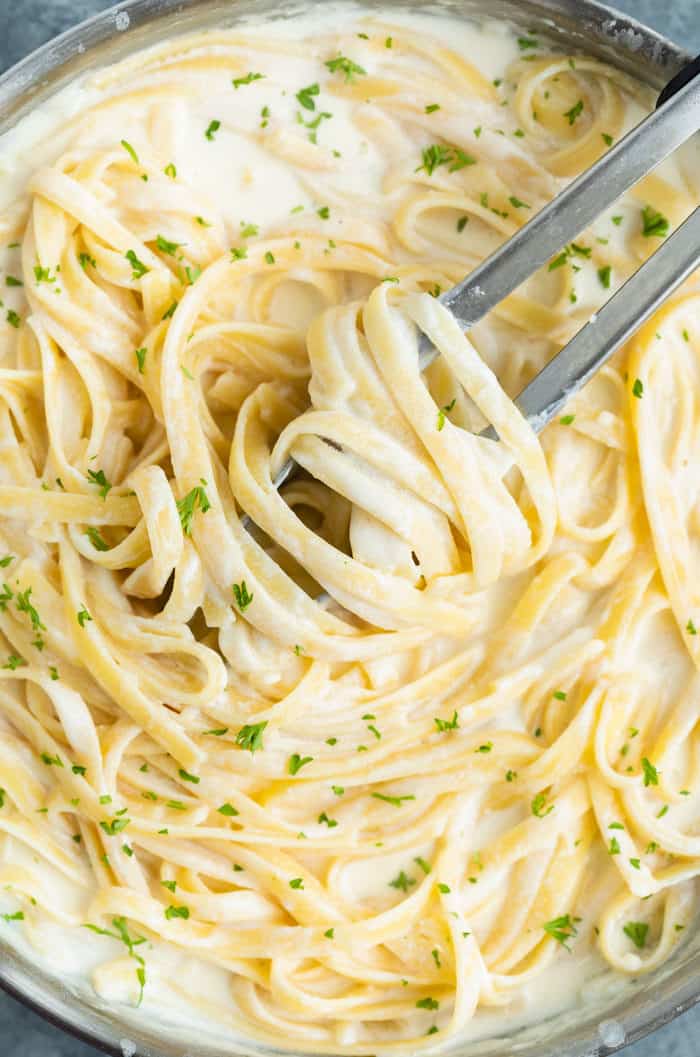 the chicken was cooking. The next step was to wait patiently until it was done. A few struggles I faced were following the instructions with the sauce. There were many steps to follow, also it's something you can't walk away from to let cook. You have to be adding ingredients as well as stirring consistently. My favorite part of the recipe was after all the waiting and excitement building up, in the end, it turned out worth it.
Danielle Giguere
Of course, after every meal, we have to encounter something sweet and savory. I thought brownies with Reese's peanut butter chips sounded like the perfect dessert. A warm, fresh out of the oven brownie would satisfy my family and I for the rest of the night.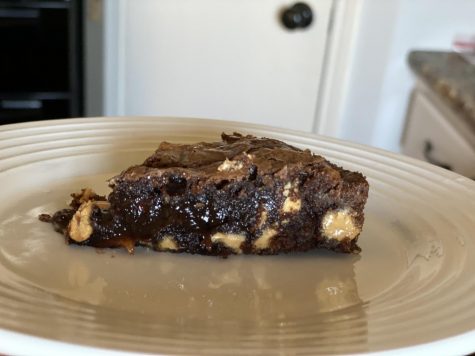 The sugar cravings are back! As you might know from the first episode of creative cravings, a dessert after a meal is a must! The serotonin chemical in your brain causes you to crave sugar and leaves you feeling satisfied after that delicious bite of a dessert when you are done eating a fulfilling home-cooked meal. While searching for the perfect dessert recipe to make, I was craving sweet and savory chocolate dessert. I decided on making Reese's peanut butter chip brownies. I found this recipe on Pinterest, and it came from the website Justsotasty.com. One of the nice things about this recipe is that you are able to choose any kind of brownie you want. Whether it's fudge, milk chocolate, or even homemade! It is a great dessert for last-minute craving considering how quick and simple this recipe is. If you are a peanut butter chocolate lover like me, this is definitely the dessert for you.
"
These brownies were one of the best brownies I have ever had!"
— Michelle
A few struggles I faced was deciding how long I should leave the brownies in the oven. I am one who loves soft and chewy, not crunchy, and rough, so I wanted to take the brownies out a little earlier than recommended. In the end, I put the brownies in for about 20 min when they called for about 30. They were perfect! Adding the peanut butter chips to the brownies was a genius idea.
Overall, the Reese's pieces peanut butter chip brownies turned out amazing. They were so gooey filled with just the right amount of peanut butter. I will absolutely be making these brownies again!
Danielle Giguere
About the Photographer
Danielle Giguere, Journalist
Danielle Giguere ('22) is a student at Sartell High School. It is her first year writing for the LeSabre, and she is tremendously excited. Danielle enjoys...