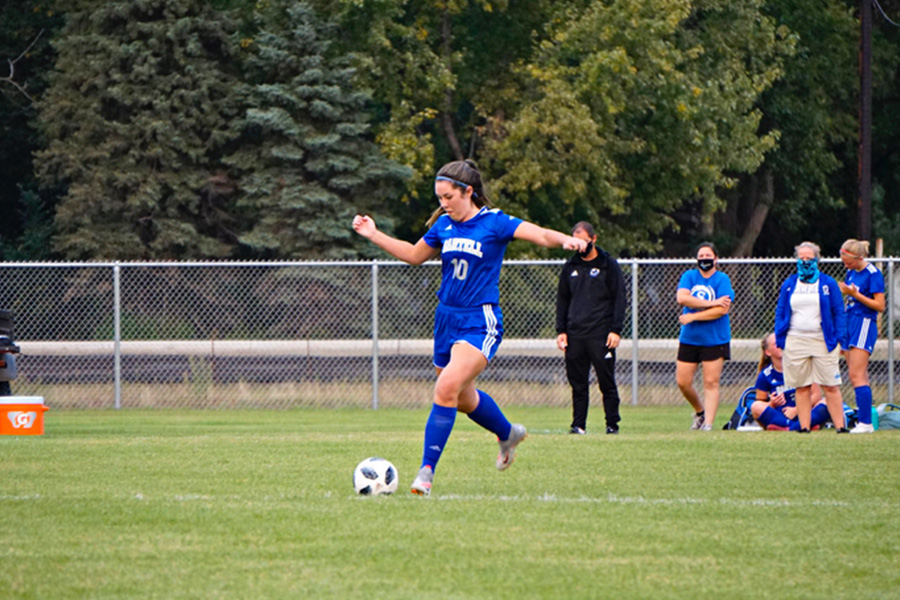 Sue Kloetzer
Mary Eichler
Mary has played for the Sabres for two years. For both years, she has played holding mid.
What was your favorite memory of your soccer career and why? 
"My favorite memory was all of the bus rides we had to away games. One, in particular, was really fun when the whole team played a game called 'werewolves' together. We could not stop laughing, and it was fun to hang out with the whole team. I also loved when we would sing songs on the bus rides as well."
What is one thing soccer has taught you? 
"I think soccer has taught me that unexpected challenges are going to happen throughout my life, but I need to learn from them. This year I was out with a stress fracture, and it was definitely not how I expected my season to go, but I found meaning in the new role I played for the team."
What is one thing you are going to miss about soccer? 
"I am going to miss seeing the team every day and being able to play soccer with them. The team this year especially was always fun and encouraging to be around. I have been playing soccer since I was 5, so it is strange to now never play a soccer game again in my life."
What are your future plans after high school? 
"I plan to attend either the University of Wisconsin-Madison or the University of Minnesota and major in marketing."