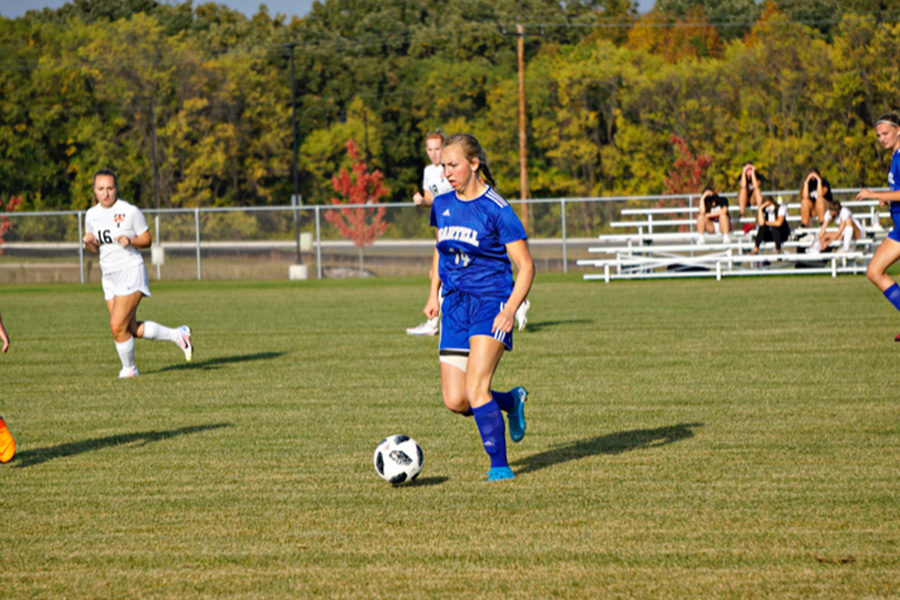 Sue Kloetzer
Sophie Speckhard
Sophie has played for the Sabres for three years. She has been a forward for all three years.
What was your favorite memory of your soccer career and why?
"My favorite memory was section finals when we won and the whole team ran out to Chloe with tears in our eyes. It just showed how all our hard work paid off. We truly played for each other and came together in the end."
What is one thing soccer has taught you? 
"Soccer has taught me endless lessons but one being not to give up even when things are incredibly hard and you don't want to keep going. It also taught me how to be selfless and be a team player."
What is one thing you are going to miss about soccer? 
"I am going to miss all of the girls on the team and the memories we have made together. Also I will miss practices and our pregame chats before each game. Finally, I will miss the bus rides that would have endless laughter."
What are your future plans after high school?
"I want to major in psychology, specifically developmental psychology, and work with young children. I also want to minor in music and hopefully pursue music therapy for children with mental disabilities."