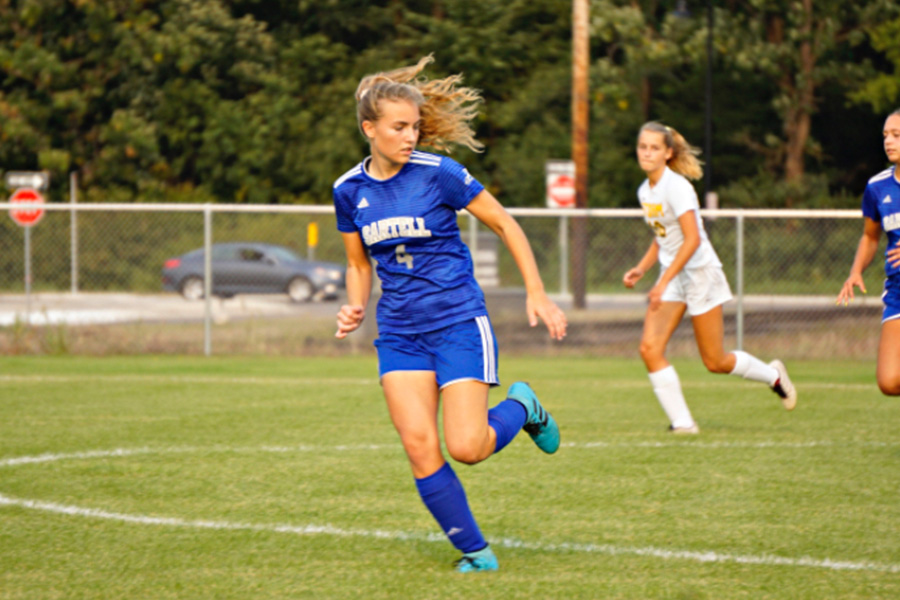 Sue Kloetzer
Hannah Hackenmueller
Hannah has been on the team for the past two years. She has played an outside back for both years.
What was your favorite memory of your soccer career and why? 
"The bus ride home from Moorhead was definitely my favorite memory when the whole team played mafia/werewolf. Even though we lost the game we had so much fun laughing and singing the whole way home and we didn't let the loss bother us at all, we [came] back even stronger."
What is one thing soccer has taught you? 
"As Snyder likes to tell us 'soccer is the least important thing we do here.' I think soccer has taught me to be able to depend on and trust other people, and this season our team really came together and we played for each other. I think we all push each other to be better people every day and it was really great to see everybody grow and become closer teammates."
What is one thing you are going to miss about soccer?
"I'm going to miss seeing awesome people every day (shoutout to team depression/jalapeño). A good amount of my friends go to school on the silver days so I don't get to see them during the school day and seeing them at soccer practice made every day better. I was able to become better friends with underclassmen as well this year and I'm definitely going to miss seeing them because they always make me smile."
What are your future plans after high school? 
"I plan on going to college after high school (assuming I get accepted somewhere haha). I might have the opportunity to run track in college depending on where I end up going so that will be really cool. Right now I think I want to major in political science or American studies."