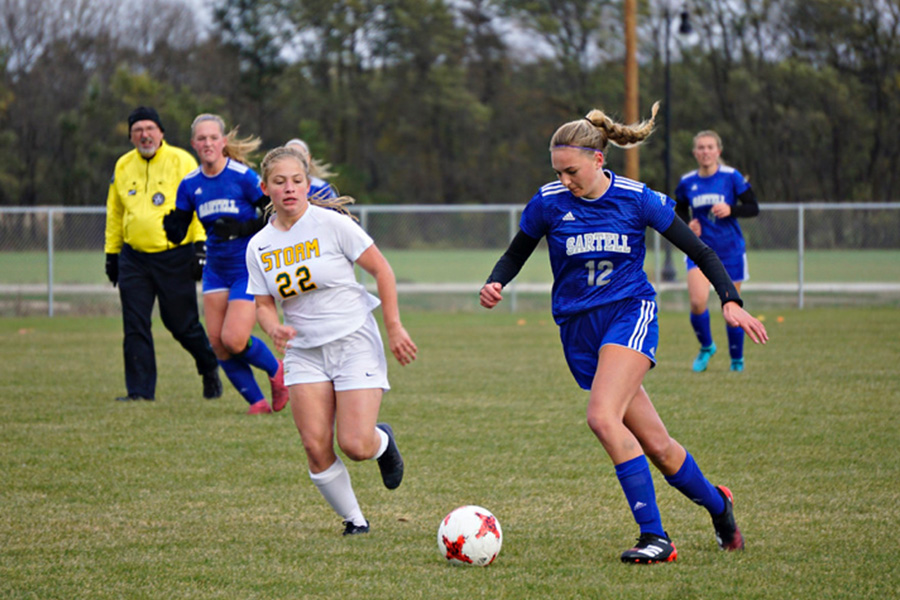 Sue Kloetzer
Christa has played for the Sabres for two years. She played forward for both years.
What was your favorite memory of your soccer career and why?
"My favorite soccer memory was definitely my entire senior season. Everything about the season was amazing especially under all the circumstances with COVID and etc."
What is one thing soccer has taught you?
"Soccer requires quick thinking, fast action, and the ability to work as a team and those skills will help me stay focused and productive throughout life."
What is one thing you are going to miss about soccer?
"I'm going to miss the people most of all. I had such a good connection with every single player and coach."
What are your plans after high school?
"I'm looking at going to UMD to study psychology."