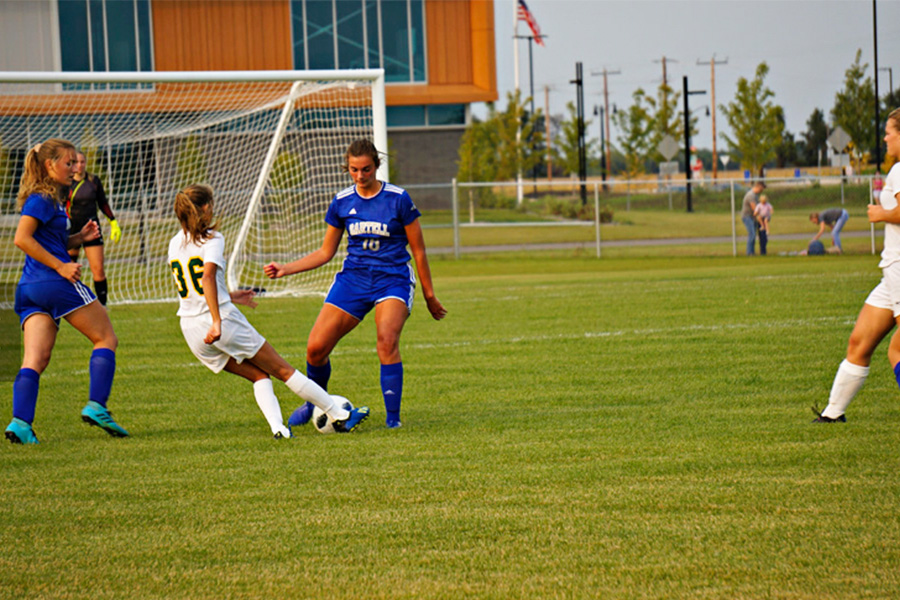 Sue Kloetzer
Elle Mahowald
Elle Mahowald has played on the team for two years. She has played both center back and holding mid for the Sabres.
What was your favorite memory of your soccer career and why? 
"My favorite memory would be the bus rides and team bonding because everyone on the team is hype and fun to be around."
What is one thing soccer has taught you?
"Soccer has taught me the value of patience and how to continually be there for my team no matter what."
What is one thing you are going to miss about soccer? 
"I am going to miss all the friends that I have made and all the underclassmen. I will also just miss the team atmosphere and all the craziness it brings."
What are your future plans after high school?
"I'm still deciding between a few schools, but I plan to major in business."