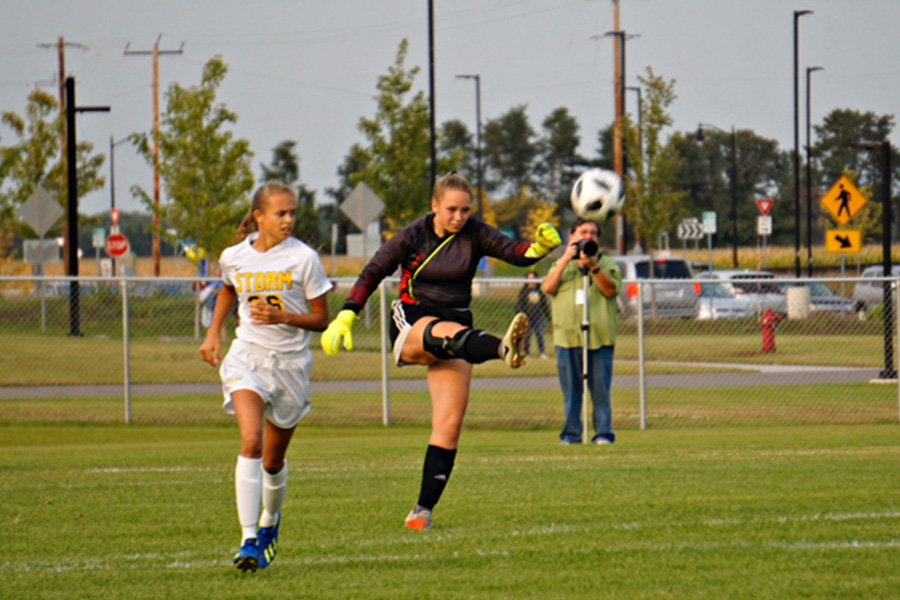 Sue Kloetzer
Chloe Swanson
Chloe Swanson was the goalie for the Sabres this year, having a total of eight shutouts. This was also Chloe's first year on the team, formally from Apollo.
What was your favorite memory of your soccer career and why?
"My favorite soccer memory is meeting all the new players at Sartell, winning the section championship this year, as well as ending with a win. Going into the season, I was nervous to meet my new team, but quickly felt at ease because of how welcoming everyone was."
What is one thing soccer has taught you?
"Soccer has taught me to always be thankful for every moment. Especially this year with COVID and the uncertainties, as well as tearing my ACL my junior year; you never know what is going to happen. Be thankful for everything."
What is one thing you are going to miss about soccer?
"One thing I am going to miss about soccer is bagel day! It was rewarding to be able to get a bagel after winning two games in a row, and I am happy to have had those moments with my team."
What are your plans after high school?
"My plans after high school are to attend Winona State to play soccer and get a degree in nursing."