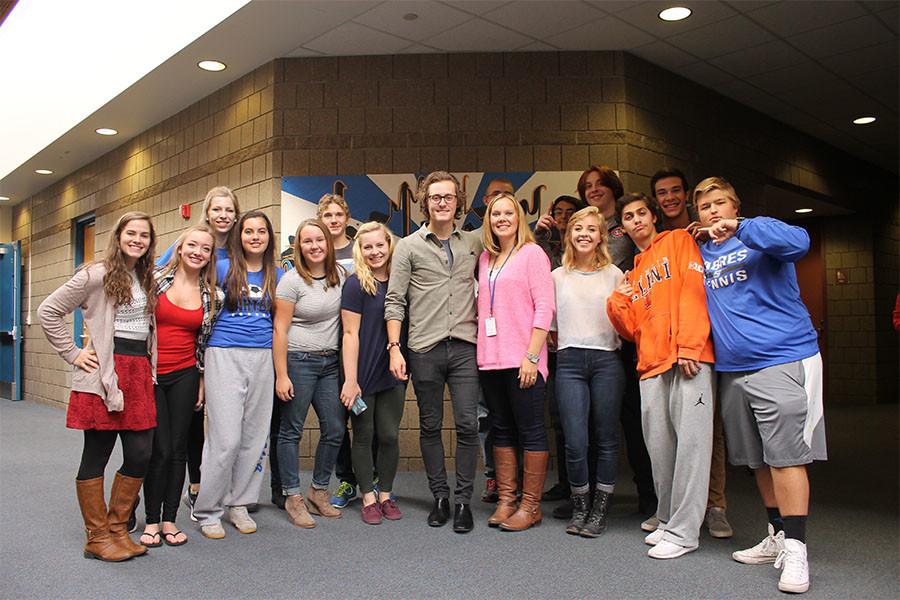 LeSabre memories since we went digital
November 13, 2020
The LeSabre has been running strong since 1969, and throughout those years, students have enjoyed writing for it. In 2014, the LeSabre went digital and with that many students & teachers shared photos of themselves that are now memorable moments that make us wish we were with them.
As I was looking back through the years in the LeSabre media folder, I found nostalgic pictures of former seniors at the old high school. As well as some teachers that are not currently here anymore and even high school photos of our beloved teachers. I would like to share some of them because it's good to look back at things that we miss, and it's interesting to see what students did and had back then.
Starting with teachers in high school. These were the only ones I could find but they are still funny:)
Up next is the seniors during pepfests, sports games and just extracurricular activities
Then we have trends and fashion from 2014 to 2016
Lastly I want to show how much fun Sabres have had, even though it's a little different from now.
This year has made me realize that we all took high school for granted. I so wish we could live how they lived. I know these people will forever remember their senior years, but what do we have to remember? The two months we were in school in half capacity? I know I am not the only one who wishes we were all like those seniors, trends and technology and all.
By the time any of you read this, we will be in distance learning so I just want to tell everyone how precious our high school years were. It went by so fast but high school is only for four years, and then we have the rest of our lives. So have fun with it, these memories won't last forever.