A sweet-natured telling of Zach Sobiech's story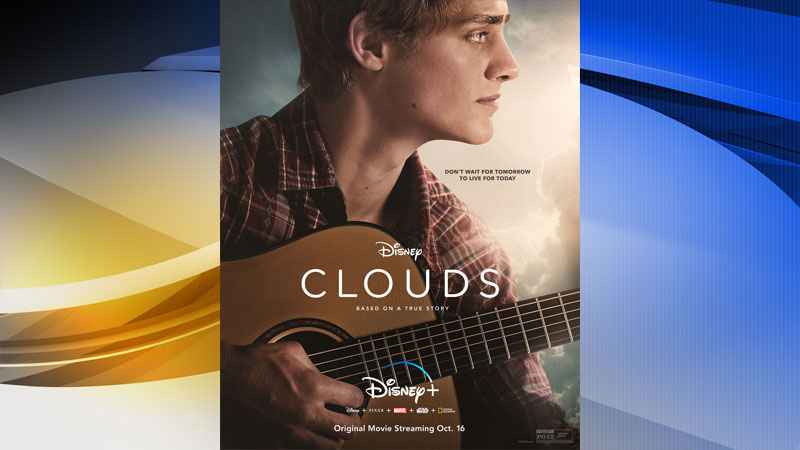 On October 16th, 2020 a tear-jerking biography of a high school student, Zach Sobiech originally from Minneapolis ,Minnesota, began on Disney+.  This movie follows his life as he becomes a teenage musician who battles a rare bone cancer.
Zach was diagnosed with bone cancer at the age of 14, by the age of 17 he had completed 20 rounds of chemotherapy. Back in school, Zach and his peers are asked to write a college application essay about their futures. Zach hears from his doctors that his cancer is no longer treatable.
"
Teens think they're invincible."
— Zach Sobiech
Battling cancer is his day to day norm. That means getting used to being bald, throwing up, and using crutches. He does everything he can to make the people around him feel comfortable. His best friend, Sammy played by Sabrina Carpenter, have a simple friendship and have known each other forever. Sammy panics at the last minute and says she can no longer preform at the school concert; he goes on instead and has the crowd laughing along with him as he is singing "I'm Sexy and I Know It."
Once he receives the bad news, his first reaction is to quit chemo. He wants to live the time he has left as normal as possible. His mother looks up Lourdes online, a French watering resort famous for healing and miracles. She insists they take a family trip just in case they are lucky enough to get a miracle. His father arranges for Zach to have a chance to drive his dream car.
Due to Zach's limited time, it affects his normal teenage concerns. He has found feelings for a girl, Amy. He is responsible for coming up with an impressive "promposal." On their first date, he never showed up, due to an emergency rush to the hospital. He accepts the feeling of her love, even though in the end it will hurt her.
Zach and Sammy release their original, "Clouds." It sets off quickly and is then played on the radio. They are later asked to perform this song in Minneapolis, MN.
Howrey, Zach's heart warming teacher, advises the class on writing their college essays, he quotes poet Mary Oliver "Tell me, what is it you plan to do with your one wild and precious life?" For Zach, the question remains urgent. For the rest of us, this movie is a reminder that we should not have to wait to "fly above the clouds" to keep our lives wild and precious.
Clouds– Available on Youtube Music
Clouds -the movie- Available on Disney Plus
About the Writer
Avry Bailey, Journalist
Avry Bailey ('22) is a student at Sartell High School. This is her first year writing for the LeSabre. She is looking forward to interviewing and exploring...