Fun winter activities to do around Minnesota
Winter season is just right around the corner, and there are plenty of fun winter activities you can look forward to in the long chilly months. Minnesota is lucky enough to have beautiful snowfalls and amazing seasonal changes, even though some days may be extremely colder than others. If winter is typically not your favorite season, here are some winter activities you should try to get yourself in the winter spirit!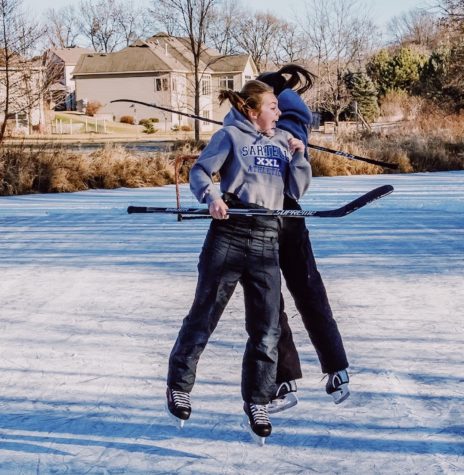 Ice skating
Ice skating is a must during the winter season. Ice skating is a fun and enjoyable activity to spend a good day doing. Lake George, located in St. Cloud, a beautiful outdoor man-made lake just perfect for Ice skating. It is a community area where you will see many big smiles, laughs, and even some major wipeouts while you visit. If ice skating is something that is new to you, it is never a bad thing to branch out and try a new activity.
Snowmobiling
Snowmobiling is a blast to do outdoors in the winter. There are many trails you can take, along with fun destinations to arrive at like restaurants and more. If you are really into snowmobiling, there are races out there to register for waiting just for you! When you go out riding, make sure that you are wearing the appropriate clothing and equipment, so you stay safe and healthy. I would slip on at least three pairs of socks along with a warm choice of shoes because trust me, your feet will be frostbite by the end of your ride if you don't overdress. 
Take a roadie to Bentleyville 
Bentleyville is a huge display of fun and festive lights that many people tour through at a free cost. It's a great place to walk around and enjoy the holiday spirits, or just want something fun to do during the cold months. Bentleyville is located up in Duluth. If you are like me and love exciting road trips to take with friends and family, then I would definitely recommend going there.
At-Home Activities 
Staying indoors in the winter season is no shame especially when the weather can be below freezing temperatures. As the chilly winds blow, and the heavy snowfalls, it's not a bad idea to sit back and relax while drinking some warm, tasty hot chocolate.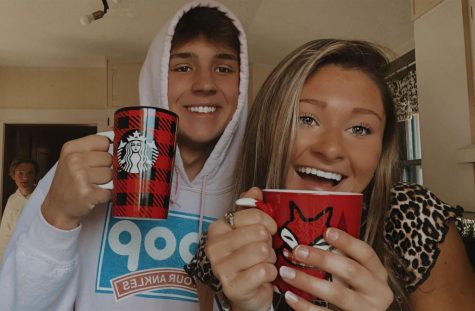 Make sure before the first snowfall hot chocolate is stocked up in your pantry. During the holidays, baking cookies is a must. You can start from scratch by looking up delicious recipes and make them exactly how you like it. After the cookies are fresh out of the oven, it'd be fun to decorate them, and maybe even deliver them out to friends and family members. Delish.com has over 30 festive baking recipes to choose from. I also would recommend looking up some holiday desserts on Pinterest. My favorite is the sugar cookie truffles with sprinkles topped over them! Another fun and the festive thing you can do at home is decorating your room and the rest of your house.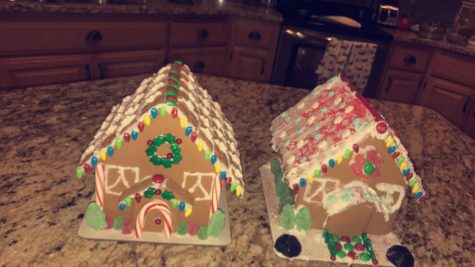 I always love driving down the neighborhood with cute decorations in and outside people's houses. Hobby lobby, and home goods, located in St. Cloud has many fun and adorable decor for your home. Decorating is a fun way to keep busy and get yourself ready for the holidays!
Learn to snowboard 
Learning something new plays a good effect on helping yourself forget about any worries or stress you may have. It gets you to break out of your everyday patterns to look forward to something different. I have always wanted to try snowboarding for something to keep busy during the winter. Powder Ridge, in Kimball, offers many fun activities for anyone to try like snowboarding, skiing, sledding, and snow tubing. You are able to purchase tickets, and rentals online for a day loaded with fun.
Cozy up and have a movie marathon
The perfect lazy weekend consists of cuddling up with fuzzy blankets and dressing up in cozy clothes with the fireplace on while watching festive/holiday movies. On the authority of psychcentral.com, watching movies is good for your mental health by releasing your emotions. Movies also give us a sense of relief by releasing stress hormones in the brain, and sometimes give us some advice by playing a counseling role. Watching movies is a way for getting friends and family together to spend quality time with each other.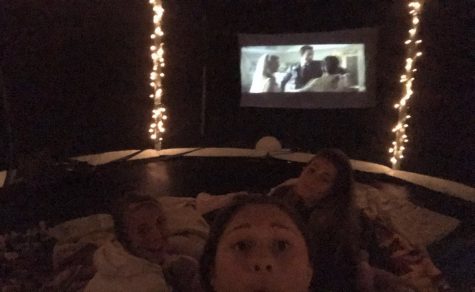 About the Photographer
Danielle Giguere, Journalist
Danielle Giguere ('22) is a student at Sartell High School. It is her first year writing for the LeSabre, and she is tremendously excited. Danielle enjoys...