Jack Greenlun: a baseball story
Jack Greenlun is a senior at Sartell High School. As of his senior year Jack will be a three year varsity athlete for the baseball program. He has excelled on and off the field and this type of behavior has been awarded with an athletic scholarship to Concordia University in St.Paul.
Prior to this commitment, he had to go through a strenuous process.  The biggest question students ask is simply how did you get recruited and what was the hardest part of the process.  Jack answered, "The hardest part of the recruitment process is knowing when to go out and email schools. I learned that the earlier you can get on a school's radar the better."
When talking about the recruiting process it can be seen as very difficult and strenuous but as Jack stated sometimes a simple email can create interest from a school.
 Although Jack has achieved amazing things, now it is very important to look at the past. Jack has been playing baseball for his whole life and wouldn't have it any other, way. Along the way he has made many memories with his brother, family and his teams but his favorite memory happened in his first varsity baseball game.
"
My first varsity game going 2-2 with two triples, and finally getting to meet with the coaches at Concordia.
— Jack Greenlun
These events may seem very small but to an athlete having a game like that and meeting a coach that is willing to take you into their program is the best thing that could happen in their life. In the end, Jack wanted to make one thing clear: "I don't think I should be treated any different. I'm still the same person I was before. The only thing that has changed is where I am going to learn the next four years."
About the Contributor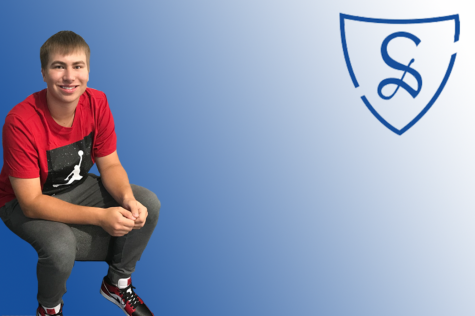 Nolan Hemmesch, Journalist
Nolan Hemmesch ('21) is a senior who will be graduating in 2021. He will more often than not be writing about being a student athlete along with the struggles...