St. Joe has a new coffee shop: Flour and Flower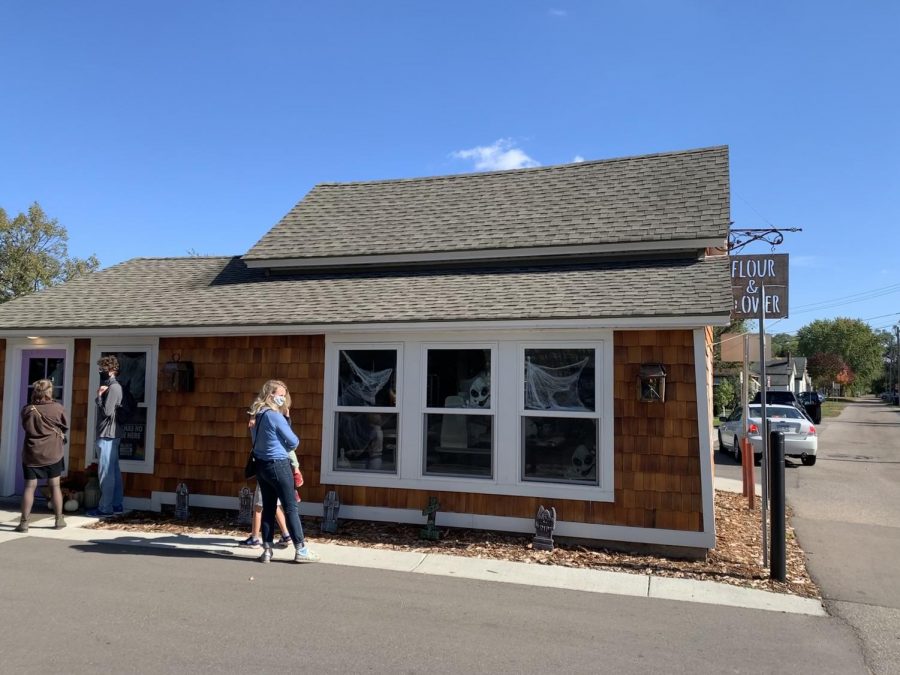 During the beautiful fall weather it is nice to enjoy a cup of coffee, and for people in the St. Cloud area Flour and Flower is just the right place. On average America alone consumes 400 million cups of coffee every day. This makes America the leading consumer of coffee in the world.
So if you are looking to fuel your coffee addiction, this locally-owned coffee shop is a great option.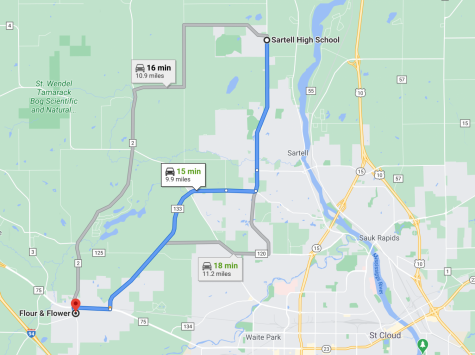 Flour and Flower is located close to the College of St. Benedict's campus in St. Joseph. It is owned by Minnesota natives Mateo Mackbee and Erin Lucas. Their main focus with Flour and Flower is to bring the flavors of New Orleans to the small city of St. Joe. The coffee shop opened in May of this year, while still staying COVID friendly. Since the shop is smaller, they only let in three costumers at a time to ensure safe social distancing.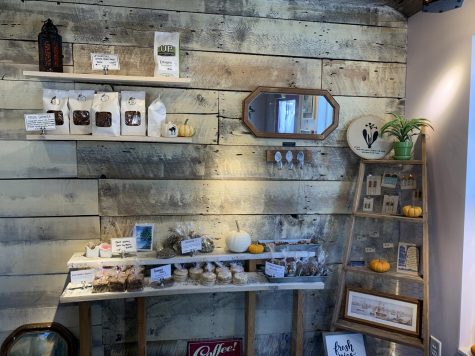 The locally-owned coffee shop is constantly changing its menu with a wide variety of fresh pastries, bread, and bakery items. They use local ingredients to make their menu items daily. To go along with the sweets, they serve coffee and espresso drinks. They also sell fresh bouquets of flowers in the store, hence the "flower" part of their name. On Monday nights, the shop also serves homemade pizza.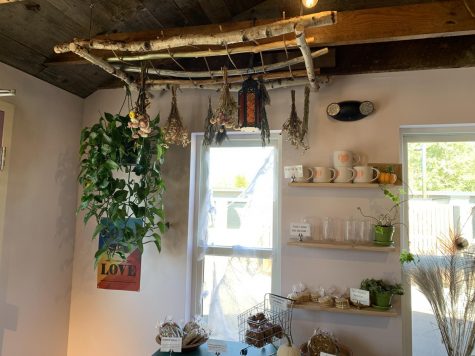 I went to the coffee shop this past Sunday and loved how cute and homey it felt. They decorated the outside with Halloween decorations, which were a nice touch to get customers in the festive mood. The inside was like a Pinterest dream come to life. It had cute decorations all over and really tuned into their flower theme.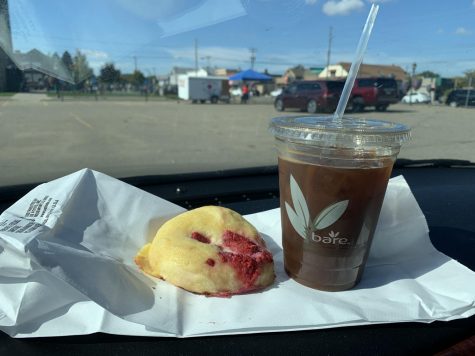 The workers were very friendly and helpful, as it was my first time in the shop. I ordered a cold brew with oat milk and a raspberry creme kolacky.  For anyone who does not know what a kolacky is, Google defines it as "A kolach is a type of pastry that holds a portion of fruit surrounded by puffy dough. Originating as a semisweet wedding dessert from Central Europe and later a breakfast item in South London, they have become popular in parts of the United States." The coffee had a strong and rich flavor. The raspberry creme kolacky dough was very light and airy. The fresh raspberries and creme on top made each bite mouthwatering.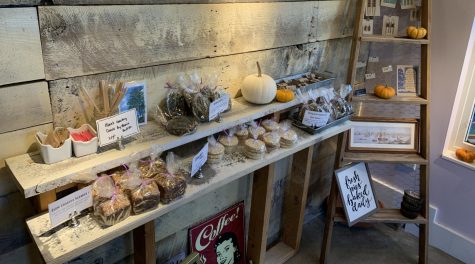 I definitely recommend visiting Flour and Flower if you enjoy coffee and sweets. St. Joe on its own is beautiful in the fall, so visiting the coffee shop is a fun way to enjoy the fresh fall air. Whether you take it to-go or enjoy their outdoor seating, it is worth trying out.
About the Contributor
Mary Eichler, Journalist
Mary Eichler ('21) is interested in writing about pop culture and currents trends. This is Mary's first year as a staff member of the LeSabre. Painting,...