Covid-19 saliva testing center in Duluth is breaking barriers
Minnesota's first saliva testing facility for Covid-19 has opened in Duluth after lots of research has been done to make this more comforting option available for anybody who has concerns about having contracted the virus. 
The testing site is located at the Duluth Entertainment Convention Center, and is open Wednesday through Friday from noon to 7 p.m. and Saturdays and Sundays from 10 a.m. to 4 p.m.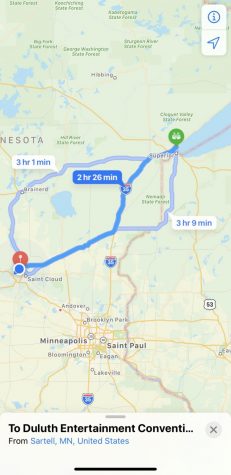 A total of ten sites are planning to be opened across Minnesota to help increase the amount of testing that can be done statewide. Saliva testing was first introduced by Vault Health based in New Jersey indicates MPR News. 
One of the main purposes for these testing sites is to allow unrestricted access to everybody by removing barriers based on insurance, cell phone and email availability.
In this MPR interview, Shawn Baxley, vice president for Vault Health, said,"If you don't have insurance, that's OK. If you don't have a phone, that's OK. If you don't have an email, that's OK. We'll get you in and we'll get you tested and we'll get you results."
The process is quite simple by having a personalized bar code that matches the funnel in which the patient spits in. One of the only rules for testing is that before you come, you do not eat or drink anything a half-hour prior.
Baxley continued to go on saying, "This is not hawking a loogie or anything like that. This is a very civilized dribble into a funnel."
After filling the vial up with 2mm of saliva, a top gets screwed on the test tube which then releases a blue preservative drop.
"
This is what keeps their saliva stable for the ride back to the lab, to ensure it can be tested and we get accurate results."
— Shawn Baxley (Vice President of Vault Health)
This specific testing site, according to MPR News, is roughly able to test approximately 1,200 people a day.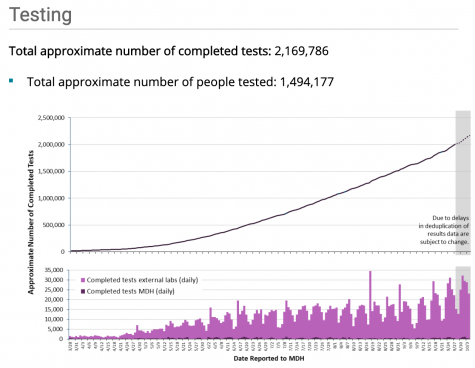 As more testing sites open around Minnesota, these numbers will continue to maximize the amount of testing available in the state. Concerns were brought about over the wider spread being seen from community transmission, and the Minnesota Department of Health helps to back up the point that it could be from schools starting back up again.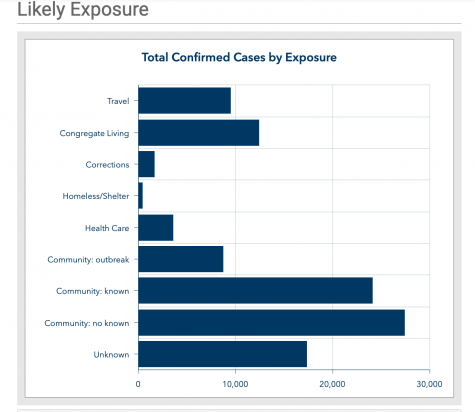 According to Dan Huff from Kare 11 though, he has high hopes that this strategy of testing will be most effective for following the Covid-19 guidelines.
Huff, who is a Minnesota Department of Health assistant commissioner for health protection stated, "A higher testing capacity, combined with masking, social distancing, and staying home in isolation when appropriate, is critical to that strategy." 
About the Contributor
Sydney Musatov, Journalist
Sydney Musatov ('21) is an opinion and sports writer who likes to share her perspective on a wide range of topics. Anything from the discussion of politics...