A new mystery, with a new Holmes
Sherlock Holmes gets a new look in the Netflix Original Enola Holmes.
Grab your magnifying glass, and pipe, Sherlock Holmes… wait no that's not right. Um, grab your corset, and journal?  Enola Holmes is on the case, yep that's better. It's 1884, with her mother gone, and a marquess in danger, Enola will have her hands full solving this one. 
Enola Holmes is a Netflix film, where 16-year-old Enola, played by Millie Bobby Brown, is learning about life from her empowering and independent mother. Which is great, but everything changes when her brothers, Sherlock, played by Henry Cavill, and Mycroft, played by Sam Claflin, have to come home after their mother mysteriously disappears in the night.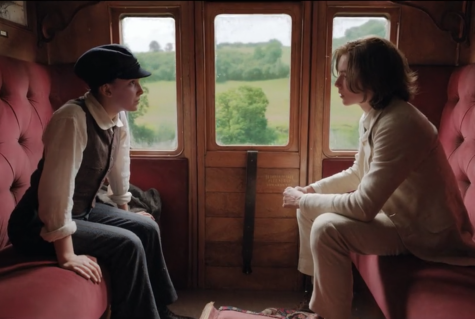 With no one else to take care of Enola, her brother Mycroft steps up to try and lead her into the "correct" life for a young girl at this time, but Enola has a different idea of what her life holds. Knowing the plans that Mycroft has for her, Enola follows clues left by her mother, and escapes, with her only plan being trying to find her mother.
She makes her way to a train, set for London, but that's where her plans go off the rails, when she meets the Viscount Tewkesbury the Marquess of Basilwether (what a title) who is conveniently also on the run from a life he doesn't want.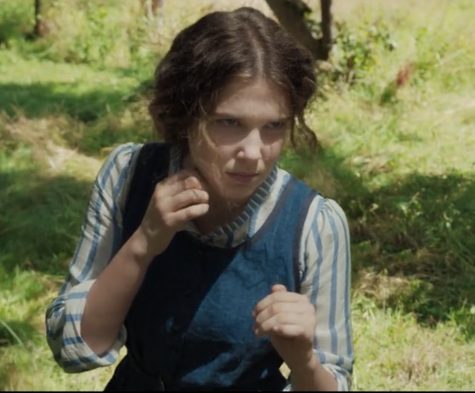 This movie is the epitome of quirkiness, with a fast-paced speed that keeps the viewer on the edge of their seat. It adds mystery along with comedy, that is ideal for any teen to watch. It makes you feel like you are going along with the movie, and you are really apart of her mystery as well. 
This movie deals with more than just a girl trying to find her mother, it deals with how Enola is choosing her own fate, and won't let anyone decide how to live her life. It shows the hardships that girls faced in society during this time, and exhibits how they rose above them. It also shows how Enola keeps fighting even when things get in her way, and how she continuously has a positive outlook on life.
While I'm not here to spoil the mystery of the movie, I recommend this film for anyone who is looking for something fun and lighthearted to watch. You are able to be immersed in the movie within the first five minutes, and it keeps you thinking throughout its entirety, but if you don't believe me, just check out the trailer below, and see if you can solve the mystery for yourself.