Freeform starts its "31 Nights of Halloween" on Friday
Freeform, a fun movie channel on your TV, is offering their "31 Nights of Halloween" special again this year for everyone to enjoy starting October 1st through the 31st. 
Since Covid-19 has taken a toll on this year's "normal" Halloween traditions, what better way to celebrate the spookiest holiday of them all than by watching classic halloween movies with your crew! Below is a calendar of Freeform's Halloween movie schedule this month. Simply hover over the icon on the date you'd like to view which movies are playing that day. 
Five movie favorites I'd recommend watching from the list:
Hocus Pocus
Who doesn't love Hocus Pocus if we're being honest! It's a Halloween classic about the tale of the 3 Sanderson witch sisters, and how bringing them back led to 3 other kids' surprisingly eventful Halloween. Including stars like Bette Midler and Sarah Jessica Parker, it will for sure be one of your favorites too!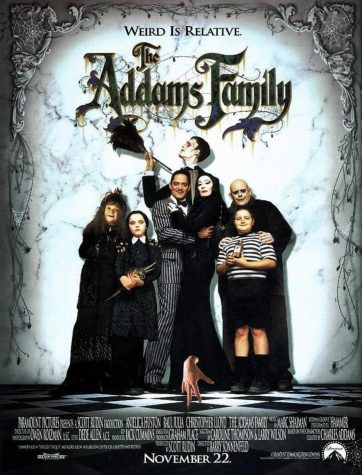 The Addams Family
My personal favorite movie of Halloween and of all time, The Addams Family is a movie based off of the 1960's sitcom which follows Gomez Addams and his family as they greet a guest into their house whom Gomez thinks is his long lost brother, and how the twisted events of his stay play out to be just as strange (if not stranger) than the family themselves! 
Sleepy Hollow (1999) 
If you love American gothic supernatural horror films for Halloween, or really anything Johnny Depp and Tim Burton, then Sleepy Hollow is a MUST for you to watch. Characters Ichabod Crane and Katrina Van Tassel search to save their town from the rumored Hessian headless horseman, who's been sabotaging the town. The macabre touch to this movie leaves it suspenseful, yet interesting, and will have your attention the entire time.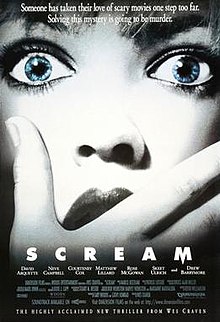 Scream
Being one of the most well known Halloween movies, Scream is another classic horror film you'll really like. Suspense builds in a suburban neighborhood, as a masked knife-wielding serial killer makes his way around town terrorizing high school students, and claiming unexpected victims. Scream manages to be funny, suspenseful, and scary at the same time making it one to add to your watchlist. 
Ghostbusters (1984) 
Just like Hocus Pocus, Ghostbusters is one of those Halloween movies that everyone watches this time of the year! A group of four literal 'Ghost-Buster' scientists attempt to save New York from a portal they open by accident that unleashes monsters from another dimension. If you like Ghostbusters, then you're in luck, because Freeform is also broadcasting some of the other older and newer Ghostbusters movies during the "31 Nights of Halloween"!   
Enjoy binge-watching, and don't forget to stock up on lots of Halloween goodies!
"
Every day is Halloween isn't it? For some of us."
— Tim Burton
About the Contributor
Ashley Johnson, Journalist
This year is Ashley Johnson's ('21) first year writing for LeSabre and last year at Sartell High School. Her favorite things to write about are opinion...